JANUARY 2021

Kent County, MI – One Step Closer from Innovative Sustainable Business Park >
Aluminum Beverage Cans: Driver of the U.S. Recycling System >
Harvey Gershman Honored with MSW Legacy Award >
A Conversation with Jennifer Porter >
Eugenia Manwelyan Joins GBB as Principal Associate Focused on Sustainability and Resilience Planning >
Free Web Briefing on Consumer Food Waste >
---
Speaker's Corner
"Emerging Technologies: Overview and Peek into the Future"
During the first 6 months of the COVID-19 pandemic, solid waste management strategic planning may have been put on the back burner. Yet, there could not be a better time to take stock and retool; reinvest or make modifications to systems to make them more resilient; and build flexibility and capacity to put to better use the material resources that we manage in the industry.
Solid waste visionaries have long waited for advanced waste conversion technologies to move from the research stage, through the demonstration phase, and into commercial operation. With shifting markets, changing demand, and traditional combustion-based waste-to-energy plants not being economical given today's low electricity values, emerging technologies are in the spotlight more than ever.
In September, as part of the Virginia Recycling Association / SWANA Old Dominion Chapter's weekly webinar series, GBB Senior Vice President Chris Lund, P.E. talked about emerging technologies as part of a session on strategies for solid waste management. He presented an overview, discussed the latest developments, and even peeked into the future!

See a PDF of his presentation >
---
Reading List
As thought leaders, GBB consultants are regularly interviewed and sharing insights and information on important topics.
Recently interviews include:
US Waste and Recycling Sector Faces Mounting Risks and Opportunities from Climate Change
Corinne Rico, TRUE Advisor, GBB Senior Project Manager
Waste Dive
Along with multiple industry experts, Ms. Rico is quoted with some interesting insight in a very well-researched feature on the growing number of large companies, in the waste and recycling industry, that have set new targets relating to their greenhouse gas emissions, or pledged to do so in the coming years.
Brad Kelley, BSME, GBB Senior Project Engineer
Knowable Magazine
A feature on how modern industry has made great strides in turning trash into new products; however, the process is still a long way from perfect. How new technologies can help is discussed and updates are provided on chemical recycling, design for recycling and dirty recycling.
Pandemics Were Not Part of Most Contingency Plans, But Waste and Recycling Industry Proving Resilient
Steve Simmons, GBB President
Waste Dive
Precautions previously in place for disruptions in the waste and recycling industry did not account for a coronavirus-induced economic disruption. In this in-depth article, the industry's adaptability, flexibility and resiliency are cited by Mr. Simmons and other professionals as the driving force in keeping operations going. What's ahead and how the pandemic will likely reshape the industry are also discussed.
Businesses Find Positives Amid COVID-19
Ashlea Smith, GBB Marketing Manager
Waste360
Discussion about how companies in the waste and recycling industry are adjusting to the difficult changes caused by the coronavirus pandemic and how some are even finding positives even during unprecedented circumstances.
How Cities Are Solving Challenges in Recycling
Brad Kelley, BSME, GBB Senior Project Engineer
Waste Today
Mr. Kelley provides information on a new set of guidelines for a municipal recycling program that the Lancaster County Solid Waste Management Authority in Pennsylvania implemented, along with how he led a team to evaluate the results. He also offers his take on how new industry standards are being set to lower contamination.
What Happens After You Recycle
Bradley Kelley, Jennifer Porter, Corinne Rico & Ashlea Smith
Outside Magazine
Interesting article about recycling in Outside Magazine, for which GBB consultants Bradley Kelley, Jennifer Porter, Corinne Rico, and Ashlea Smith were interviewed during background research! It includes a great conclusion: "Reuse what you can as often as possible, and when you've given it a good life, don't merely wish it well. Recycle intelligently."
Links to all recently published GBB articles are available on the website.
---
Recent GBB Assignments
In the past few months, GBB has been selected for several new assignments, including:
Solid Waste Program Analysis and Planning Study
Albemarle County, VA
Development of Tactical Five‐Year Plan
Baltimore County / Northeast Maryland Waste Disposal Authority, MD
Waste Composition Study
City of Red Wing, MN
Full Cost Accounting Study of Composting Operations
Howard County / Northeast Maryland Waste Disposal Authority, MD
Manure Composting Planning Study
Mesa Grande Band of Mission Indians, CA
Landfill Operational and Environmental Compliance Technical Services
Seneca County General Health District, OH
Landfill Expansion Feasibility Study
Southeast Berrien County Landfill Authority, MI
Development of Solid Waste Management Training / Case Studies for Tribal Nations
U.S. Environmental Protection Agency (EPA), as subcontractor to Eastern Research Group (ERG)
We very much appreciate the opportunity to assist these clients with their needs. If you have a similar project in mind, do not hesitate to call (703-573-5800) or email GBB Marketing Manager, Ashlea Smith.
---
Social Media
We invite you to follow, and like, GBB on LinkedIn, Twitter, and Facebook to automatically get the latest news and info about the firm!
---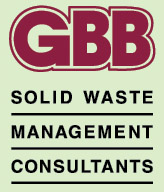 2010 Corporate Ridge
Suite 510
McLean, VA 22102


703.573.5800
hello@gbbinc.com
Kent County, MI – One Step Closer from Innovative Sustainable Business Park
With an ambitious goal of diverting 90% of its trash from the landfill in the next 10 years, Kent County, MI has received responses from nine companies in the U.S., Canada and Europe to a Request for Proposals (RFP) for an anchor tenant at its future Sustainable Business Park, which is planned on 250 acres adjacent to its landfill.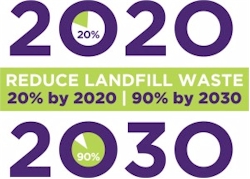 "Proposals came in from companies across the country and globe, and we are excited to begin reviewing them and finding a partner to achieve our landfill diversion goal."

Dar Baas
Director of the Kent County Board of Public Works
"This is such an exciting moment in time for the Sustainable Business Park project and I am very proud of this team and the Kent County Department of Public Works leadership who are bringing this vision to fruition.
We are thrilled by the industry response to the RFP and are looking forward to advancing this project to the next level in early 2021."

Jennifer Porter
GBB Vice President and Project Manager for the Sustainable Business Park RFP process
"Steelcase believes the Sustainable Business Park proposed by Kent County is a better use of allocated land resources than a landfill. The proposed Park would provide Steelcase, and other companies, local recycling options to divert more waste materials from landfill."

Heidi Frasure
Sustainability Leader at Steelcase, a West Michigan-based furniture manufacturer
The RFP process is the next step in implementing the Sustainable Business Park Master Plan, which was approved in the fall of 2018, and solidifying its progress toward reclaiming or converting a significant portion of the 2.1 million cubic yards of waste landfilled by residents and businesses in Kent County each year.
The objective is to identify innovative companies with proven track records to divert and process waste that is currently sent to landfills in West Michigan with the ultimate goal of selecting one that will occupy the anchor tenant role. The selected partner should have experience with mechanically sorting materials from the mixture of waste currently delivered to landfills, including residential, commercial, and industrial solid waste. Following the mechanical separation process, the sorted plastic, wood, organic and other materials will be further processed into new products or feedstocks, such as engineered fuel, compost, building materials, aggregates, and other usable materials. In addition to being better for the environment than landfilling, it will spur additional economic development activity and create more jobs.
Aiming to make the Sustainable Business Park a collaborative environment, the RFP was designed to encourage team responses by which an anchor facility could be supported by smaller secondary and tertiary tenants. The RFP specified that the anchor tenant facility will be designed, built, permitted, operated, and maintained by the selected company. Respondents were required to demonstrate that they have the capacity to convert at least 50% of the inbound waste materials. Kent County will be a partner in ensuring that there is material available to process, and that residuals that cannot be processed will be handled. Adequate infrastructure will also be provided by the Department of Public Works (DPW), which completed a site and infrastructure analysis and has projected $17.5 million of infrastructure improvements at the 250-acre property, such as utilities, roads, and preservation of open space. The implementation schedule is dependent on responses to the RFP and review and approval by the Kent County Board of Public Works and Board of Commissioners.
The DPW is now working closely with its advisory team (The Right Place Inc., Fishbeck, Byrum & Fisk Advocacy Communications, and GBB) on reviewing and evaluating proposals. The review team, along with a stakeholder review committee appointed by the Kent County DPW, will begin evaluating proposals based on a set of criteria, including cost, technology maturity, capabilities, diversion rates and environmental benefits. Finalists will be determined by the end of 2020 with a final recommendation being presented to the Board of Public Works and Board of Commissioners in spring 2021.
GBB is a proud Planning Partner of this ambitious initiative! For GBB updates about the innovative Kent County Sustainable Business Park, visit www.gbbinc.com/KentCounty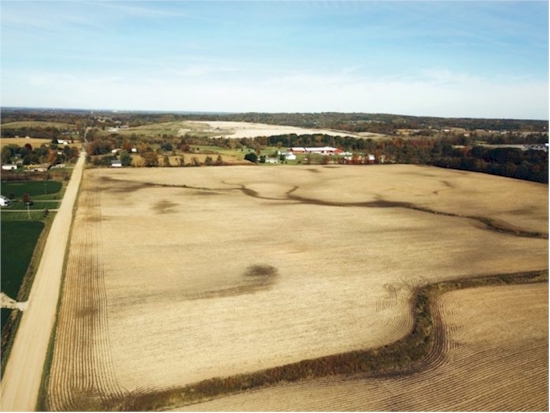 The Kent County Sustainable Business Park will be located on 250 acres adjacent to the South Kent Landfill in Byron Center, MI.
---
Aluminum Beverage Cans: Driver of the U.S. Recycling System
Did you know that aluminum used beverage cans (UBCs) were the most valuable commodity in recycling? Without the revenue stream from UBCs, most material recovery facilities (MRFs) in the United States would not be able to operate without making significant changes that would ultimately affect the cost of recycling to consumers. In fact, UBCs represent 33% of the revenue for a typical material recovery facility in a non-deposit state.
Earlier this year, the Can Manufacturers Institute (CMI), the national trade association representing the metal can manufacturing industry and its suppliers, tasked GBB with quantifying the relative value of UBCs in domestic municipal recycling programs and investigating how they can further impact the national recycling system. The intent of this research was to:
Describe the sorting process and the accuracy by which cans are sorted and recovered at MRFs;
Identify the role of UBCs in the national average recycling stream and its associated MRF revenues based on current commodity pricing;
Analyze the impact of UBC recycling and recovery rates on MRF revenue streams;
Find opportunities to improve UBC recycling and capture rates;
Outline the high-level market drivers and impacts of UBCs within the recycling industry.
In order to accomplish these goals, GBB developed a proprietary model for the U.S. municipal recycling stream materials composition coming in to MRFs and the associated revenues from the major recovered commodity materials including UBCs, ferrous cans, PET and HDPE containers, mixed plastics, old corrugated cardboard (OCC), old newsprint (ONP), mixed papers, and glass.
The model distinguished states with and without container deposit laws, as these regulations impact the share of UBCs that arrive at MRFs for sorting and capture, and thus the relative share of UBCs in the incoming MRF stream and the resulting revenues. The model was further used to generate scenario analyses to predict how typical MRF revenues might vary with changing UBC input and capture rate assumptions. In addition, GBB provided a high-level overview of several emerging technologies and their application to MRFs—specifically, how these technologies would apply to the sorting and recovery of UBCs—and a review of market and supply chain conditions that can either help or hinder UBC recycling and capture.
The report is available on CMI's website at www.cancentral.com/CansDriveRecycling along with a webinar summarizing the report that includes a discussion with:
Scott Breen, Vice President of Sustainability, Can Manufacturers Institute
Corinne Rico, Senior Project Manager, Gershman, Brickner & Bratton, Inc.
Jeff Lacey, Senior Staff Scientist, Idaho National Laboratory, U.S. Department of Energy
John Hansen, Co-Owner, Single Stream Recyclers
Kate Davenport, Co-President, Eureka Recycling
Jon Powell, Ph.D., Vice President, Closed Loop Partners
---
Harvey Gershman Honored with MSW Legacy Award
As it commemorates its 30-year anniversary, MSW Management magazine honored 30 professionals who have made significant contributions to the advancement of the solid waste management industry during the past 30 years.
Congratulations to Harvey Gershman (GBB Founder Owner Associate), who was presented with a 2020 MSW Legacy Award!
Mr. Gershman has been active in the Solid Waste Management field as an adviser to government and industry for over 40 years, specializing in strategic guidance and infrastructure and services development assistance to solid waste service/system managers and owners. He has managed the preparation of many long-term plans, market studies, cost and independent feasibility analyses, technology reviews, contractor procurements, contracts development and negotiations, and project financing activities for a broad range of responsible solid waste management, Waste-to-Energy, and district energy projects. These projects have resulted in sustainable, efficient integrated waste management systems accepted by communities nationwide and their leadership.
See the MSW Management magazine 2020 Legacy Awards special edition.

---
A Conversation with Jennifer Porter
In an insightful 30-minute interview with Megan Smalley from Recycling Today magazine, GBB Vice President Jennifer Porter talks about her passion for sustainability, her career path, some key projects she is working on, and waste and recycling industry trends to watch for.
Listen to the conversation.

---
Eugenia Manwelyan Joins GBB as Principal Associate Focused on Sustainability and Resilience Planning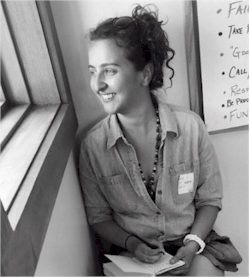 A planning practitioner with over 10 years of experience in sustainability, resilience, community engagement, and training/education, Eugenia Manwelyan joined the GBB team as a Principal Associate. Most recently a Senior Planner at Sullivan County, NY, she also has experience as a consultant, non-profit executive director, and entrepreneur. Through her multidisciplinary background, she has worked with municipalities on resilience planning and sustainability compliance; is adept at working with diverse constituent groups including staff, boards, committees, volunteers, and external audiences; and has initiated and strengthened community and institutional partnerships.
With a strong training/education background, she has been a Visiting Professor and Teaching Assistant at the Columbia University Graduate School of Architecture, Planning and Preservation. She also founded an environmental leadership training program with 500 alumni where she developed, implemented and taught programs and curricula.
Based in the Catskills, in New York State, she can be reached at emanwelyan@gbbinc.com and (917) 710-7496.

---
Free Web Briefing on Consumer Food Waste
In a recent web briefing on trending topics that affect the solid waste management industry, GBB Vice President Jennifer Porter and GBB Senior Project Manager Corinne Rico tackled the topic of organic waste management. With a focus on opportunities in consumer food waste, the 45-minute presentation -- followed by a Q&A period -- covered four key subjects:
Introduction to Organic Waste Management
The Importance of Consumer Food Waste Policy & Programming
How to Engage in Food Waste Management
Case Studies

Town of Tusten, NY – High Solids Organic Waste Recycling System with Electrical Output
Prince William County, VA – Advanced Composting Facility
This free web briefing is a great lunch and learn opportunity!