OCTOBER 2019

Complete Turnaround of Guam Solid Waste System Achieved as GBB's Receivership Partially Ends >
Harvey Gershman Featured as Lawrence Lecturer Keynote Speaker at WASTECON >
Sustainability Leader Jennifer Porter Promoted to GBB Vice President >
Two Young Professionals Join GBB >
SWANA Quad State Conference Golf Outing >
---
Speaker's Corner
"Internet of Things and Predictive vs. Preventive Maintenance"


The Internet of Things (IoT) and utilizing Big Data can also apply to the recycling and solid waste management industry. Utilizing predictive maintenance, which draws upon data streams collected by IoT devices in recycling facilities, is a tool that -- if utilized correctly -- can improve efficiencies and reduce downtime for recyclers and may improve bale quality overall. But before any investment of time and capital is made, an effort to understand the goals of predictive maintenance and implementing IoT capacity is important.
Brad Kelley (GBB Senior Project Engineer) discussed that topic, in May, at the Virginia Recycling Association Conference.

Click here to view a PDF of the presentation >
---
Upcoming Events
GBB will be present at the following industry events. We look forward to seeing you there!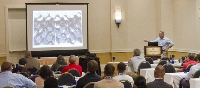 Municipal Waste Management Association Fall Summit
Cleveland, OH
October 16-18, 2019
Jennifer Porter: Speaker
Imagine This!
WASTECON
Phoenix, AZ
October 21-24, 2019
GBB, Exhibitor (Booth #615)
Harvey Gershman: Speaker
Keynote - Lawrence Lecturer
Tom Reardon:
Waste Conversion and Energy Recovery Technical Division Meeting
Corinne Rico: Moderator
Discovery Series: Reimagine Phoenix
Corinne Rico: Moderator
Our Circular Economy: Transforming Ideas into Action
MRF Operations Forum
Chicago, IL
October 22, 2019
Paper & Plastics Recycling Conference
Chicago, IL
October 23-25, 2019
Brad Kelley: Speaker
Fixing Recycling
BioCycle Renewable Energy from Organics Recycling Conference
Madison, WI
October 28-31, 2019
Plastics Recycling Conference & Trade Show
Nashville, TN
February 17-19, 2020
C&D World
Las Vegas, NV
March 11, 2020
Southeast Recycling Conference & Trade Show
Destin, FL
March 15-18, 2020
SWANApalooza
Atlanta, GA
March 23-26, 2020

Visit the Conference / Tradeshow section of our website for an updated list!
---
Reading List
As thought leaders, GBB consultants regularly contribute articles to – or are interviewed by -- leading industry publications, sharing insight and information on important topics.
Recently published articles include: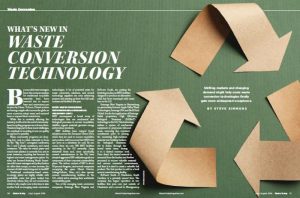 Back to Basics with Recycling Education
Ashlea Smith, GBB Marketing Manager and Consultant I
Waste Today – October 2019
How Communities Can Use the Momentum from the Zero Waste Act to Advance Regional Compost Markets
Paige Davis, GBB Consultant I
Waste Today - September 2019
What's New in Waste Conversion Technology
Steve Simmons, GBB President
Waste Today – August 2019
Big Data and the Waste Industry
Brad Kelley, BSME, GBB Senior Project Engineer
Waste Today – August 2019
Preparing for PFAS
Chris Lund, P.E., GBB Senior Vice President
Waste Today – June 2019
Incentivizing Infrastructure for Sustainable Waste Solutions
Tom Reardon, GBB Senior Vice President
Waste Today – April 2019
Building Something Sustainable
Ashlea Smith, GBB Marketing Manager and Steve Faber, Byrum & Fisk West Michigan Team Leader
Waste Today – April 2019
Sowing the Seeds of Growth
Chris Lund, P.E., GBB Senior Vice President
Waste Today – March 2019
Recently published interviews include:
Solid Recovered Fuels: The Next Frontier for Fossil Fuel Alternatives?
Steve Simmons, GBB President
Waste360 – September 2019
How One Island Territory is Getting Creative with Upcycling and Reuse
Chris Lund, P.E., GBB Senior Vice President
Waste Dive – July 2019
GBB's New Vice President Remains Focused on Sustainability
Jennifer Porter, GBB Vice President
Waste360 – July 2019
Links to all recently published GBB articles are available on the website.
---
Social Media
We invite you to follow, and like, GBB on LinkedIn, Twitter, and Facebook to automatically get the latest news and info about the firm!
---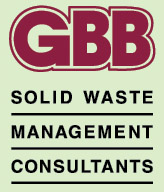 2010 Corporate Ridge
Suite 510
McLean, VA 22102


703.573.5800
hello@gbbinc.com
Complete Turnaround of Guam Solid Waste System Achieved as GBB's Receivership
Partially Ends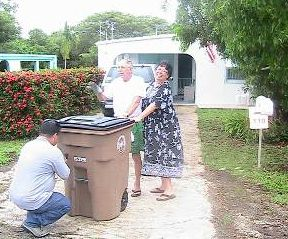 "The court is very proud of the work accomplished by the Receiver [GBB] over the last 11 years. The Ordot Dump has been closed, and the Receiver has installed the necessary systems to protect Guam's waters from this environmental hazard that had plagued the island for decades.
The Receiver has built a modern solid waste system for the island which includes a compliant solid waste landfill, a recycling program and a household hazardous waste disposal center."

Chief Judge Frances Tydingco-Gatewood
in April 29, 2019 court order
"The entire Receiver Team is pleased to have had the opportunity to build a modern solid waste system for Guam.
The island now has the opportunity to build on our work and maintain this system, but it will require continued focus of the fundamentals. We are very proud of our work to close the Ordot Dump and build the necessary systems to protect Guam's environment, and we look forward to completing our post-closure work on the Ordot Dump in the coming months."

Chris Lund, P.E.
GBB Senior Vice President &
Receiver Senior Project Engineer
GBB's 11-year federal receivership over Guam's solid waste and disposal services partially ended on April 30, 2019 per a court order issued by Chief Judge Frances Tydingco-Gatewood of the United States District Court of Guam. Administrative and managerial responsibilities over the Guam Solid Waste Authority's day-to-day operations were returned to the Government of Guam while GBB continues its work to complete establishing the post-closure oversight for the Ordot Dump.
In March 2008, the Chief Judge issued a court order appointing GBB as Receiver to achieve what the Government of Guam was unsuccessful in reaching during the previous 22 years – compliance with the Clean Water Act through compliance with the 2004 Consent Decree. When the Judge tasked GBB with implementing the Consent Decree, it required a 180-degree turnaround of a completely dysfunctional solid waste management system while closing a dump that had been open for nearly 70 years. The Consent Decree, signed between the Government of Guam and the United States Environmental Protection Agency on February 11, 2004, ordered the Government of Guam to close the Ordot Dump, cease all discharges into the Lonfit River, open a new municipal solid waste landfill facility, and develop and implement recycling and hazardous waste strategies to reduce the volume of materials going into the landfill.
Inheriting a solid waste management system plagued by serious operational, financial, and administrative problems; known and unknown environmental issues; and decrepit facilities, GBB assembled a multi-disciplinary team of solid waste, procurement, landfill engineering, financial, and communication experts to develop a turnaround plan and present to the Court a roadmap to accomplish the Consent Decree projects and reform Guam's solid waste management system.
Working with GovGuam, the U.S. military bases, private waste haulers, and other stakeholders in Guam, GBB has closed the Ordot Dump, opened a new sanitary landfill, implemented cart-based waste and recycling services, bulk waste collection services, opened a new household hazardous waste facility and upgraded Guam's residential transfer stations, in full compliance with the requirements of the Consent Decree. This has been accomplished under the guidance of the Court and in consultation with the U.S. EPA and the Guam Environmental Protection Agency.
Detailed information about the Guam Receivership and the turnaround of the island's solid waste management system can be found at:
---
Harvey Gershman Featured as Lawrence Lecturer Keynote Speaker at WASTECON
As the 2019 Lawrence Lecture Award winner, GBB Founder Owner Associate & Co-Founder Harvey Gershman will be part of the line-up of keynote speakers at the upcoming WASTECON, in Phoenix, AZ.
WASTECON 2019
October 21-24 - Phoenix, AZ
GBB's booth: #615
GBB Sessions:
Harvey Gershman
Lawrence Lecture
Tuesday, October 22, 2019 at 11am

Tom Reardon: Division Director
"Waste Conversion and Energy Recovery Technical Division Meeting"
Tuesday, October 22 at 2pm

Corinne Rico: Moderator
"Discovery Series: Reimagine Phoenix"
Wednesday, October 23 at 10am

Corinne Rico: Moderator
"Our Circular Economy: Transforming Ideas into Action"
Wednesday, October 23 at 11am
We're looking forward to seeing you there!
This year, as part of its Pathway to Innovation theme, WASTECON's group of keynote speakers will include a diverse mix of renowned industry leaders and inspiring and visionary voices with new, off-the-path, ideas. As an adviser to the industry with over 40 years of experience, Harvey has aided long-term strategic planning and implementation for numerous solid waste management, recycling, composting, and waste-to-energy projects in the U.S. and around the world.
As part of his keynote address, he will provide his firsthand take into the evolution of solid waste
management since the '70s; lessons learned along the way; insight into key projects that have resulted in sustainable, efficient integrated waste management systems and accepted by their communities and leadership; and words of wisdom along with some interesting anecdotes based on his extensive industry experience!
The Solid Waste Association of North America (SWANA)'s Lawrence Lecturer award is presented annually to an individual recognized as a leader and expert with a substantial, significant, and sustained contribution to the field of solid waste management / environmental protection.
With a passion for the environment that stems from the first Earth Day, in 1970, Harvey has dedicated his whole career to the field of solid waste management as an adviser to government and industry, specializing in strategic guidance and infrastructure/services development assistance to solid waste service/system managers and owners.
More importantly, as a thought leader, he has always made it a priority to share ideas and lessons learned with his peers in the industry to advance the cause he is passionate about: innovative, sustainable solutions for solid waste management. He also put a premium on mentoring and empowering young professionals in the industry, instilling in them his work ethic and passion.

---
Remembering David Manning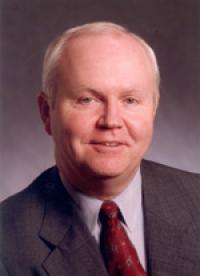 David Manning, a long-time friend, public servant, and colleague, died on August 4, 2019. David and GBB have had 20-year relationship. He was first our client in Metropolitan Government of Nashville and Davidson County where he guided the re-engineering of the solid waste management system there including implementing the Curby recycling program, redeveloping the district energy system, which serves so many major downtown public and private facilities, and lowering the overall cost of its solid waste disposal. After leaving Metro Nashville government, David served as GBB's Representative when we were fortunate to be selected to be the Receiver for Government of Guam's solid waste system appointed by the Federal District Court Chief Judge. With David's leadership and financial acumen at the helm, we accomplished great things in both Nashville and Guam.
Professionally, David had a work ethic that was second to none, with an impressive depth of knowledge, and the ability to keep things simple, even in complicated situations or when facing complex challenges. Multiple articles commemorating his service to the citizens of Nashville and Guam capture the breadth and importance of his long-lasting accomplishments.
More importantly though, is that he was kind, respectful, a good listener and a gentleman. He was always striving to do the right thing. He will be missed – GBB's thoughts and prayers are with his family and friends.
May David Rest in Peace knowing so many jobs were so well done. Thank you, David.

---
Sustainability Leader Jennifer Porter Promoted to GBB Vice President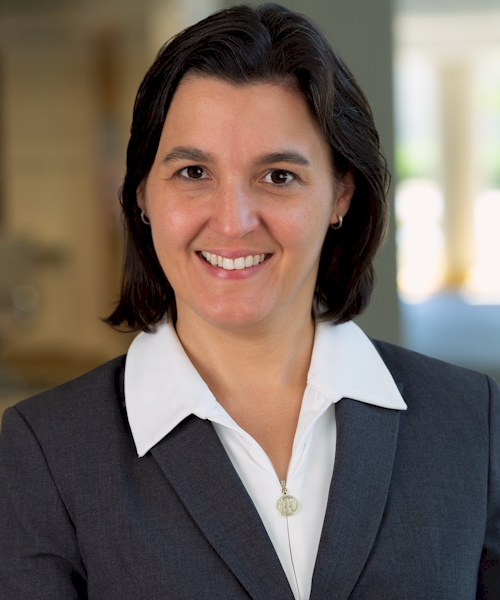 "Jennifer has successfully tackled high-visibility, strategic, and ambitious projects which involved multi-disciplinary teams and a wide range of stakeholders. She has proven she is up to the challenge. The combination of her passion for the environment, business acumen, and expertise make her a great addition to GBB's leadership team."

Steve Simmons, GBB President
A sustainable development leader who joined GBB in 2017 as a Senior Project Manager, Jennifer Porter was promoted to GBB Vice President early this summer. She has more than 17 years of experience on sustainability initiatives for both governments and the private sector, with expertise in solid waste management, recycling, and composting program evaluation and development.
At GBB, she has managed multiple key projects including leading the team tasked with planning and implementing the development of a circular economy Sustainable Business Park with an ambitious goal to achieve 90% waste reduction by 2030, in Kent County, MI. She led the strategic review of solid waste management services, contracts, and service providers for the City of Taunton, MA and is now heading the procurement efforts for waste collection and processing services. She was also Project Manager for public-sector assignments in Deschutes County, OR; the Chittenden Solid Waste District, VT; the City of Baton Rouge/Parish of East Baton Rouge, LA; Charles County, MD; and the City of Columbus, OH. Additionally, she led a comprehensive waste audit/assessment at Logan Airport as part of a Sustainability Plan Implementation for the Massachusetts Port Authority.
Early in her career, Jennifer was Conservation Program Coordinator for more than 6 years with the City of Portland's (Oregon) Office of Sustainable Development.
Over the summer, in an interview with Waste360, she discussed her career and new role, the industry in general, and the key to an effective sustainability plan. Based in the Catskills, New York, she can be reached at jporter@gbbinc.com or (347) 979-4992.

---
Two Young Professionals Join GBB
An important part of GBB's corporate culture is to offer opportunities to the next generation of individuals with a passion for sustainable development and the environment. Since 1980, dozens of young men and women who joined GBB have been mentored and empowered to pursue their passion. They have grown with GBB and many, with the valuable experience acquired, are now key members of the industry, contributing to the advancement of sound waste management programs, either in the private or public sector.
As such, two young professionals joined GBB's solid waste management consulting team over the summer:
Eric Garvey – Project Engineer I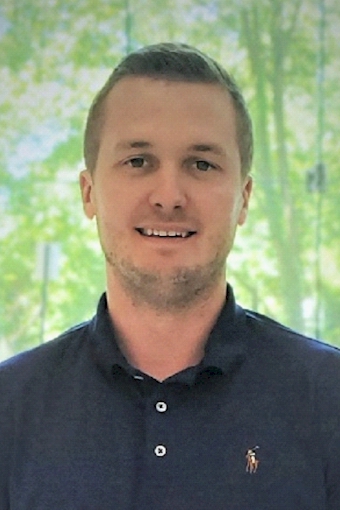 Mr. Garvey is a Process Engineer with 4 years of experience in project management, data analysis, process control, and training implementation. Prior to joining GBB, he was Manufacturing Process Engineer/Manufacturing Supervisor at the Life Sciences division of Corning Incorporated. At GBB, he provides technical/engineering assistance and project/task management for assignments that include solid waste management system evaluations, equipment/facilities reviews, design development, cost projections, feasibility studies, and material characterizations.
Based out of GBB's headquarters in McLean, VA, he can be reached at egarvey@gbbinc.com and (703) 573-5800.

Ricky Phillips - Intern / Consultant I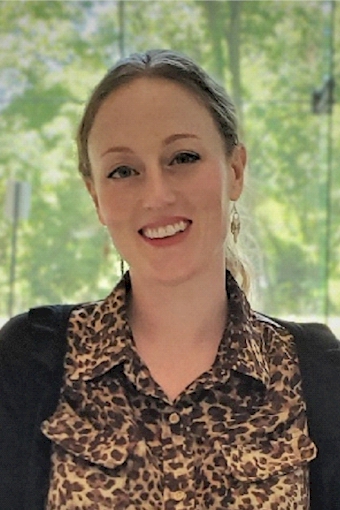 Ms. Phillips recently graduated with a Master of Science degree in Sustainable Communities from Binghamton University, in upstate New York. She also earned a Bachelor of Arts degree in Studio Art from the State University of New York at Potsdam. Her professional experience includes working for over 2 years as a Community Schools Graduate Assistant at Binghamton University's Center for Civic Engagement; and committing to 18 months of full-time service as AmeriCorps VISTA Volunteer Coordinator at Sharing the Harvest, a nonprofit, volunteer-driven community farm whose mission is to alleviate hunger, promote volunteerism, and provide agricultural education on the south coast of Massachusetts. After interning for the summer, she became a Consultant I.
Also based out of GBB's headquarters, she can be reached at rphillips@gbbinc.com and (703) 573-5800.

---
SWANA Quad State Conference Golf Outing
SWANA's Quad State Conference was held in late August in beautiful Asheville, NC, with industry professionals from Virginia, North Carolina, South Carolina, and Tennessee. While allowing to learn the latest about recycling and solid waste management, industry conferences are also great opportunities to network, meet and greet industry peers, and foster friendships!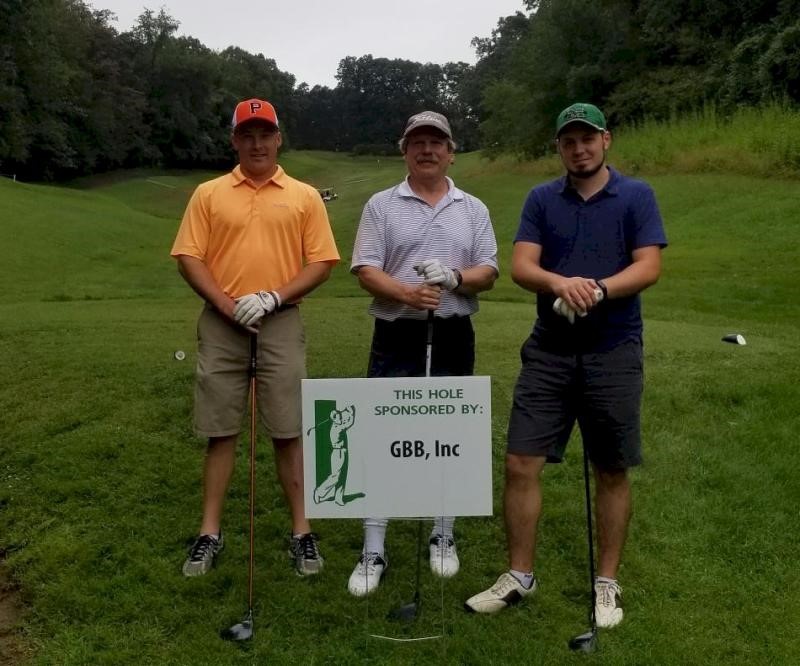 Pictured here are the golfing partners of GBB Senior Vice President Chris Lund at the hole sponsored by GBB: Josh Byerly (Henrico County Department of Public Works, VA), Ken Bannister (Draper Aden Associates), and Andrew Copley (Geosyntec Consultants).