Register Now
for 90-Minute Webinar!
"Second Annual Waste-to-Energy and Conversion Technologies Status Report"

Presented by
Harvey Gershman and Margaret Eldridge

Gershman, Brickner & Bratton, Inc. (GBB) invites you to sign up for a 90-minute interactive web conference entitled "Second Annual Waste-to-Energy & Conversion Technologies Status Report" presented by Harvey Gershman, GBB President, and Margaret Eldridge, GBB Senior Project Manager.
The event will take place Thursday May 10, 2012, between 1pm and 2:30pm Eastern Time and is organized by B2b Webinars.net.
Summary:
This 90-minute webinar will provide the latest status report on the constantly evolving waste-to-energy (WTE) and conversion technologies (CT) landscape, beginning with an overview of the solid waste management landscape in the US, and a look at what lies ahead for these technologies. Information will be provided on the evolution of the environmental impact of WTE facilities and improvements made over the past 40 years, with the advent of better technology and increased environmental awareness.

GBB tracks over 500 different WTE and CT companies and their technologies, facilities and services, up from 150+ in 2009, whose developmental stages range from engineering drawings and laboratory models to full-scale operating prototypes. This webinar will include the latest information on these technologies, their costs, and the current status of projects developing across North America and Europe. It will also provide a review of WTE technologies as an element of integrated solid waste management systems and highlight some of the advances that have been moved into production units to make WTE environmentally friendly. An overview of the more significant offerings that have received demonstration grants or have significant operating or prototype facilities will also be provided along with a look at what lies ahead. A review of the risks and challenges associated with implementing various technologies will be provided. It will also include a brief look at plants worldwide with a focus on facilities, technologies and companies operating in the U.S.

The webinar will conclude with brief case studies of municipalities expanding, developing, or exploring WTE/CT facilities.
Forward this to a Colleague
Click the "Forward to a Friend" button
at the bottom!
Date: Thursday, May 10, 2012
Time: 1:00 pm ET (12:00 pm CT, 11:00 am MT, 10:00 am PT)
Length: 1 hour 30 minutes
Register Now
Click here for tuition info
and to register
The teleconference is organized by B2b Webinars.net, a subsidiary of Information Forecast Inc., that has been producing the highest quality conferences and events for over 25 years.
Presenters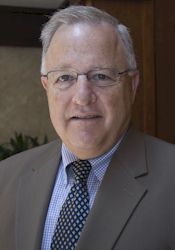 Harvey Gershman is President of GBB, an international solid waste management consulting firm that he co-founded in 1980. He has been active in the solid waste management field as an adviser to government and industry for over 36 years. He has managed the preparation of many plans, market studies, cost and feasibility analyses, contracts development and negotiations, contractor procurements, and project financing activities for a broad range of waste-to-energy, district energy, recycling, and solid waste management technologies and services. He specializes in providing strategic planning advice to solid waste service / system managers and owners. He has been called upon by various GBB clients in the past several years to provide an update on waste-to-energy technologies and other technologies coming forward to either convert waste to energy, fuels, or chemical feedstocks.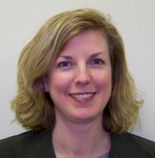 Margaret Eldridge is a GBB Senior Project Manager with 17 years of experience in recycling, solid waste reduction, and solid waste management. She has worked in strategic planning; solid and hazardous waste management; contract management; environmental education; events planning; and public relations. She is accomplished in all facets of project management and implementation, including planning and design; staffing and resource allocation; research and analysis; reporting and presentation; and monitoring and evaluation.