DECEMBER 2020

Celebrating GBB's 40th Anniversary! >
COVID-19 Pandemic – GBB Uniquely Positioned to Adjust to New Reality >
State-of-the-Art Organics Management Facility Opening Ceremony in Prince William County, VA >
SWANA Announces the Harvey W. Gershman Scholarship >
GBB Helping Baltimore County with Tactical Five‐Year Plan for its Recycling & Solid Waste System >
GBB Consultants Achieving Zero Waste Certifications >
---
COVID-19 Pandemic – GBB Uniquely Positioned to Adjust to New Reality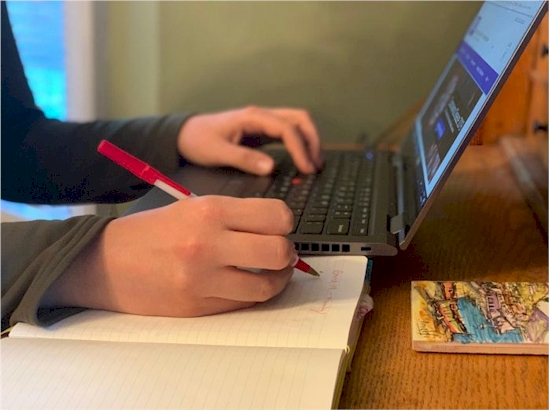 Despite serious interruptions to the business community due to the COVID-19 pandemic, GBB remains available for your solid waste management planning needs during this difficult time. While we must comply with local regulations and abide by travel restrictions, we continue to serve our clients remotely.
As a company, we have access to most web conferencing and virtual meeting platforms and are accustomed to teleworking. In fact, as a national firm, most of the consulting services we regularly provide are completed remotely. With GBB consultants and associates based throughout the country, many have been teleworking efficiently for years and collaborating remotely in a seamless manner was the norm even before 2020.
The current situation is a challenge for all but GBB, by the nature of its business, is uniquely positioned to pivot and adjust to the constantly changing circumstances without impact to the quality of the services provided.
Be well, stay safe, and keep in touch.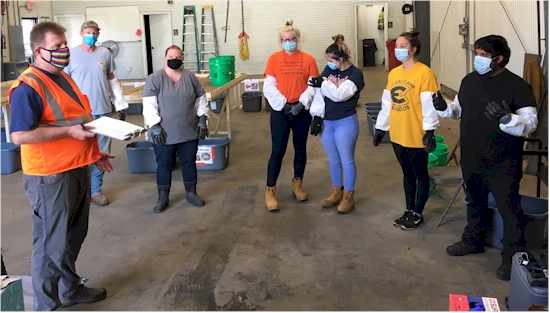 ---
Speaker's Corner
"What Does the Future Look Like for Paper Recycling?"
There are a number of emerging trends that are going to reshape the landscape of paper recycling, including artificial intelligence, robotics and the rapid growth of e-commerce. How will these factors impact an already challenging market for recovered materials? What are the various scenarios that could play out? And how might this affect businesses?
Earlier this year, GBB Senior Project Engineer Brad Kelley discussed these critical questions during the Sustainable Packaging Coalition Impact 2020 virtual event organized by GreenBlue, an environmental nonprofit dedicated to the sustainable use of materials in society.

See a PDF of his presentation >
---
Reading List
As thought leaders, GBB consultants regularly contribute articles to leading industry publications, sharing insight and information on important topics.
Recently published articles include: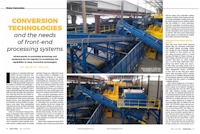 A Welcome Letter to the Next Administration
Corinne Rico, GBB Senior Project Manager; Ricky Phillips, GBB Consultant II; and Ashlea Smith, GBB Marketing Manager
Waste Today

As a new administration readies to enter the White House, the authors urge the federal government to join our nation's solid waste and environmental professionals to inspire the country's fight against climate change and promote equitable communities and a resilient economy.
Greener Groceries: Solution or Pollution?
Ricky Phillips, GBB Consultant II
Waste Today

Going green can sometimes have unintended consequences when we look at the big picture. Food delivery provides a valuable service, but not without putting a material burden on clients. Food for thought!
Our Industry's True Impact on Climate Change
Corinne Rico, GBB Senior Project Manager
Waste Today

According to the EPA, the waste industry accounted for just 2% of the greenhouse gas emissions in the U.S. in 2018. But that's not the whole picture because the only emissions sources included are landfills, wastewater treatment, and composting. This article paints a more complete picture, and industry players are challenged to take a full-cost accounting approach to capture the true impact of the industry on climate change.
Solid Waste in the Age of Resilience
Jennifer Porter, GBB Vice President
Waste Today

Climate change is a chronic stress and a pandemic is an acute shock in resilience theory. Both give us an opportunity to assess and redesign plans/procedures, and this article challenges the industry to dare to make our solid waste systems more sustainable and resilient.
Conversion Technologies and the Needs of Front-end Processing Systems
Brad Kelley, BSME, GBB Senior Project Engineer
Waste Today

The advancements in processing technology and equipment have the potential to revolutionize the capabilities of many conversion technologies.
Chris Lund, P.E., GBB Senior Vice President
Waste Today

Per- and polyfluoroalkyl substances (PFAS), which do not originate in the waste and recycling streams, need to be addressed by pushing for proper management both before and after the point of disposal and remaining top of mind for legislators as well as the waste management industry as a whole. Actions and initiatives that are ongoing and forthcoming on the federal level and in Florida, Georgia, South Carolina, North Carolina, and Virginia are discussed.
What Is the True Cost of Zero Waste to Landfill Infrastructure?
Steve Simmons, GBB President, and Paige Davis, GBB Consultant I
Waste Today

A discussion on the capital investment required for the nation to pursue a zero-waste goal of diverting 90% of the solid waste currently going to landfill using mixed waste processing facilities with MBT technology.
The Importance of Materials Recovery Coordination in Construction & Demolition
Corinne Rico, GBB Senior Project Manager
Construction & Demolition Recycling and Waste Today

Mixed construction and demolition (C&D) waste recycling is an industry sector that poses significant opportunity for growth. With so many mixed building materials headed to the landfill, the U.S. does itself a disservice in allowing these valuable resources and their associated embodied carbon and energy to leak from the country's resource and economic system. C&D waste is discussed from a designer's point of view, along with the role of the waste and recycling industry, and building information modeling technology to move from recycling to upcycling.
Links to all recently published GBB articles are available on the website.
---
Social Media
We invite you to follow, and like, GBB on LinkedIn, Twitter, and Facebook to automatically get the latest news and info about the firm!
---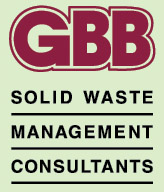 2010 Corporate Ridge
Suite 510
McLean, VA 22102


703.573.5800
hello@gbbinc.com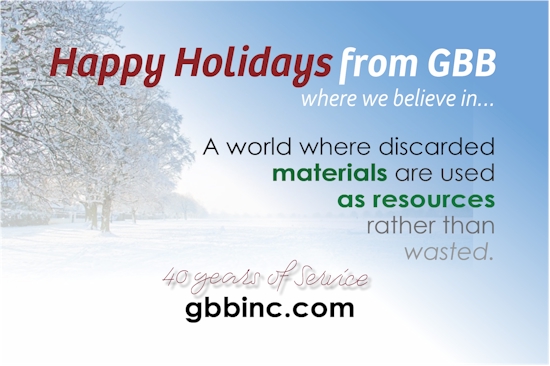 Celebrating GBB's 40th Anniversary!
Harvey Gershman, Bob Brickner, and Tim Bratton, with their passion for the environment and belief in a world where discarded materials are used as resources rather than wasted, founded Gershman, Brickner & Bratton, Inc. (GBB) in 1980.
Forty years later, this passion is still the driving force behind GBB. Our team of enthusiastic professionals – creating synergies with complementary experience, expertise, and backgrounds – has a single focus and mission through its collaborative work: to help clients solve solid waste management issues by providing innovative, responsible, sustainable, and economical strategies and solutions that benefit communities and the environment.
We are thankful to GBB's founders, our great employees – past and present - associates, clients, colleagues, and friends!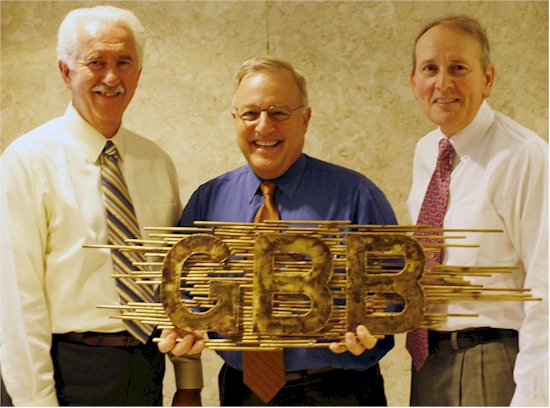 Bob, Harvey and Tim, in 2006
---
State-of-the-Art Organics Management Facility Opening Ceremony in Prince William County, VA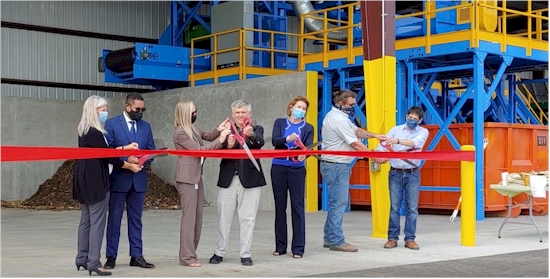 Thomas Smith (Prince William County's Acting Director, Department of Public Works), Freestate Farms, and other members of the Project Team cut the ribbon, signaling the opening of the facility and an expansion of the types of food waste accepted by the County.
In December 2018, Prince William County, the second-most-populous County in Virginia, located about 35 miles west of Washington, DC, began construction on a brand-new facility to process yard waste, wood waste, and pre- and post-consumer food and animal-derived wastes after GBB's procurement guidance and assistance. On September 16, 2020, with the first of two phases of construction completed, the County hosted a ribbon-cutting ceremony for the opening of the advanced organics management facility.
Per the innovative 20-year public-private partnership agreement and extension options with the facility's owner and operator, Freestate Farms, the County's previous traditional windrow composting facility was transformed into a state-of-the-art facility using open bunkers and aerated static pile technology. Prior to Phase I, approximately 25,000 tons of yard, wood, and limited pre-consumer, non-animal-derived food waste were processed per year. The County can now recycle approximately 75,000 tons per year of yard waste, wood waste, and pre- and post-consumer food and animal-derived wastes into high-value compost, soil amendments, and natural fertilizers. Allowing more types and greater amounts of food waste significantly expands the County's ability to divert organic waste from its landfill, thereby extending its life, minimizing the contribution of landfilled organic waste to climate change, and creating positive environmental benefits from the compost facility's outputs. The new facility will also greatly expand the overall Washington metropolitan region's ability to compost food waste and serves as a flagship center in the region and an inspiration for all surrounding communities.
With GBB's procurement, contracting, and construction monitoring assistance, the County anticipates the completion of Phase II in 2022, which will increase the processing capacity to a total of up to 210,000 tons per year through the construction of in-vessel advanced composting bunkers. It will also include the construction of solar panels to produce renewable electricity for on-site use and modular, containerized "greenhouses" heated with the waste heat produced by the in-vessel bunkers.
GBB is proud of its role in this project, which included helping with the feasibility study, planning and implementation of the Prince William Renewable Energy Park and the procurement process for this new state-of-the-art organics management facility.
Congratulations to Tom Smith (County's Acting Director, Department of Public Works) for successfully leading the initiative!
Watch the County's 2-minute video on the ribbon-cutting ceremony and the new facility:

---
SWANA Announces the Harvey W. Gershman Scholarship
The Solid Waste Association of North American (SWANA) recently announced the creation of the Harvey W. Gershman Scholarship for university juniors and seniors pursuing a career in solid waste, recycling, or sustainable resource management.
Thanks to SWANA for the great initiative and to Harvey for his generous contribution to encourage the next wave of industry leaders! Part of the corporate culture that he nurtures at GBB is to offer opportunities to young professionals with a passion for the environment. Since 1980, he has mentored and empowered dozens of young professionals who joined GBB as interns and consultants. He instilled in them his work ethic and passion for solid waste management. They have grown with GBB and many, with the valuable experience acquired, are now key members of the industry, contributing to the advancement of sound waste management programs, either in the private or public sector.
See SWANA's announcement: The Harvey W. Gershman Scholarship Available to University Juniors and Seniors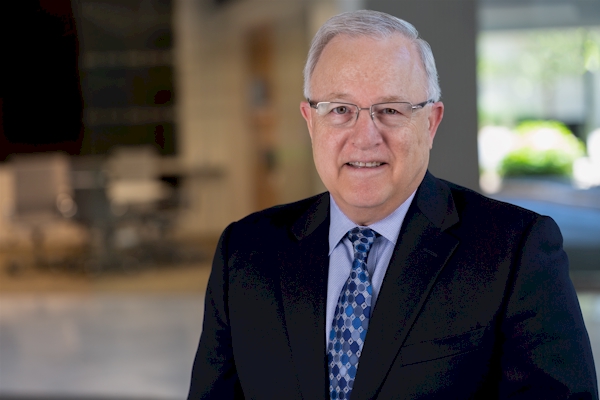 Harvey Gershman, GBB Founder Owner Associate.
---
GBB Helping Baltimore County with Tactical Five‐Year Plan for its Recycling & Solid Waste System
On October 16, 2020, Baltimore County Executive Johnny Olszewski signed an Executive Order to create the Baltimore County Solid Waste Work Group, composed of County leadership, community members and industry representatives, to examine current solid waste collection and disposal policies and practices, and make recommendations for implementing innovative industry practices and trash diversion strategies to reduce the overall volume of trash produced in the County.
Baltimore County is partnering with the Northeast Maryland Waste Disposal Authority to facilitate the work group's efforts and a multidisciplinary team led by GBB, which includes EA Engineering, Science, and Technology, Inc., to provide support and insight throughout the initiative.
We're excited to work closely with the County and help in the development of the holistic Tactical Five‐Year Plan for its Recycling & Solid Waste System!

---
GBB Consultants Achieving Zero Waste Certifications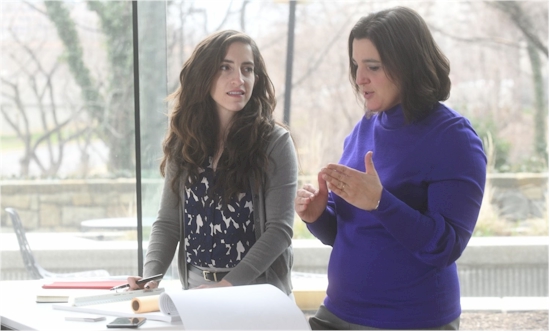 GBB Senior Project Manager Corinne Rico with GBB Vice President Jennifer Porter.
Earlier this year, as part of GBB's commitment to environmental sustainability, responsible solid waste management and ongoing professional development for team members, Jennifer Porter (GBB Vice President) and Corinne Rico (GBB Project Manager) were certified as Practitioner in Zero Waste Principles and Practices and TRUE (Total Resource Use and Efficiency) Advisor.


"GBB's clients enjoy the benefit of knowing that their solid waste consultants are always searching for, and analyzing, the latest trends in the industry.
These certifications add to Jennifer's and Corinne's already robust résumés and are a testament to GBB's continuous efforts to remain ahead of the curve as a thought leader."

Steve Simmons
GBB President
Jennifer Porter, GBB Vice President
Certified Practitioner in Zero Waste Principles and Practices
"With a focus on developing plans for reducing, reusing, and recycling materials found in municipal solid waste, the course provided valuable insight to help promote and implement sustainable solutions."

Jennifer Porter
GBB Vice President
The Zero Waste Principles and Practices certification course is a joint undertaking of the Solid Waste Association of North America (SWANA) and the California Resource Recovery Association (CRRA), administered as part of the SWANA Certification Program recognized throughout the United States and Canada.
Covering public policy, programs, technology and measurement, the course provides a comprehensive knowledge of rapidly emerging public and private sector Zero Waste programs and the key principles that support them. It also provides tools to help draw together aspects of existing programs and new efforts into community specific Zero Waste programs.

Corinne Rico, GBB Senior Project Manager
TRUE Advisor Certification
"The program provided practical understanding of the most current principles and enables me to support and implement successful programs and lead facilities through the TRUE Zero Waste certification process. In addition, on a higher level, it provided ideas and tools to help clients achieve ambitious circular economy and sustainability goals."

Corinne Rico
GBB Senior Project Manager
The TRUE Advisor certification is administered by Green Business Certification Inc. (GBCI), the premier organization independently recognizing excellence in green business industry performance and practice globally.
The certificate program provides a comprehensive curriculum on zero waste terminology, principles, tools, technologies, and implementation strategies to assist in the TRUE Zero Waste certification process in accordance with the TRUE Zero Waste Rating System. TRUE Advisors understand the requirements of the rating system, help projects achieve TRUE certification and are committed to holistically advancing zero waste values and policies.

---
GBB Promotions
Congratulations to Corinne Rico and Ricky Phillips, two valuable and key members of GBB's multi-disciplinary team with a diverse background and experience, for their well-deserved promotions!
Corinne Rico – Senior Project Manager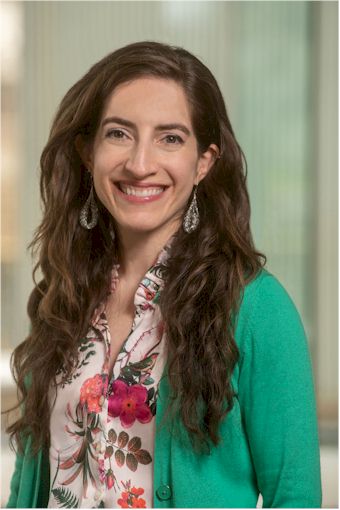 Ms. Rico, who joined the firm in 2018 as a Senior Consultant before becoming a Project Manager in 2019, is involved in both public and private sector projects focused on both preventing waste generation as well as connecting waste with manufacturing inputs to catalyze a circular economy. She is also actively involved in projects related to alternative methods of waste conversion and resource recovery, including organics processing and renewable energy applications, and is engaged in the planning, development, and construction of these facilities and related infrastructure.
Prior to joining GBB, she was a Fellow in the Sustainable Cities Institute at the National League of Cities. She also has more than 9 years of experience in the sustainable interior architecture and planning industry.
She completed a Master of Science degree in Resilient and Sustainable Communities from Green Mountain College in Poultney, VT, and published a thesis entitled "Local and Regional Governments Using Waste to Inform Circular Economy Policy." She also recently earned the Climate Reality Leadership Corps certificate from the Climate Reality Project and the TRUE Advisor certification administered by Green Business Certification Inc., the premier organization in the world that independently recognizes excellence in green business industry performance and practice.
Based out of GBB's headquarters in McLean, VA, she can be reached at crico@gbbinc.com and (703) 573-5800.

"Corinne has successfully tackled important and increasingly complex GBB projects in addition to advancing her position as a sustainability and circular economy subject matter expert. She's a valuable and key member of our multi-disciplinary team with a diverse background and experience, and this promotion is well-deserved."

Steve Simmons
GBB President
Ricky Phillips – Consultant II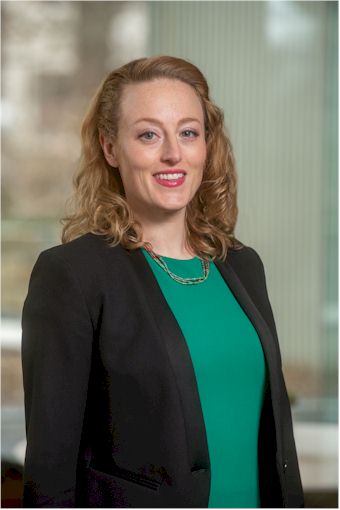 Ms. Phillips joined GBB in 2019 after graduating with a Master of Science degree in Sustainable Communities from Binghamton University in upstate New York. In addition to providing key research and assistance to GBB senior consultants on a wide range of projects, she is a member of GBB's Sustainability Team that supports circular economy, zero waste, and sustainable business park initiatives.
Her professional experience includes working for over 2 years as a Community Schools Graduate Assistant at Binghamton University's Center for Civic Engagement, which cultivates partnerships that strengthen communities and develop active and engaged citizens; and committing to 18 months of full-time service as an AmeriCorps VISTA Volunteer Coordinator at Sharing the Harvest, a nonprofit, volunteer-driven community farm whose mission is to alleviate hunger, promote volunteerism, and provide agricultural education on the south coast of Massachusetts.
Also based out of GBB's headquarters, she can be reached at rphillips@gbbinc.com and (703) 573-5800.

"Ricky has the enthusiastic and can-do attitude that is needed and highly appreciated by our dynamic, entrepreneurial team. Coupled with her work ethic and sustainability background, she provides value-added contribution to GBB project teams."

Steve Simmons
GBB President