FEBRUARY 2015

GBB Assisting Clients with Procurement Processes >
Bob Brickner: Recycled Robot Creator >
Special North American Workshop at the 2015 International Symposium on MBT, MRF & Recycling in Germany >
Prince William County, Virginia, Moves Forward With Organic Waste Processing Facility >
---
News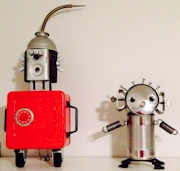 Bob Brickner:
Recycled Robot Creator
GBB co-founder and Executive Vice President Bob Brickner became a grandfather for the 4th time in September and was given the important task of entertaining the grandkids. So, he built something fun with random items found in the garage. Always creative and up for a challenge, Bob used nuts, bolts, cans, springs, wheels, and other knick-knacks he didn't even know were in the garage to create two little robots. Just proof that recycling isn't just part of Bob's work, it's part of his play, too. Hopefully his inventions will inspire another generation of recyclers.
---
Upcoming Events
GBB will be present at the following industry events. We look forward to seeing you there!
Infocast Waste to Biogas & Clean Fuels Financing & Investment Summit
Santa Clara, CA
March 3-4, 2015
Harvey Gershman, Panelist
"The Waste Management Industry's Investment Plans for Biogas"

"Opportunities in Bond Financing & PPP"
The Road to Zero Waste Conference
New Orleans, LA
March 16-19, 2015
Samantha Villegas, Attendee
BioCycle West Coast Conference
Portland, OR
April 13-16, 2015
Ljupka Arsova, Speaker
"Procuring an AD Plant: A Public Authority's Perspective"
North American Waste-to-Energy Conference
Tampa, FL
April 29-May 1, 2015
GBB, Exhibitor (Booth #207)
Waste to Resources International Symposium MBT, MRF & Recycling
Hanover, Germany
May 5-9, 2015
John Carlton, Speaker and Co-Workshop Leader
SWANA South Carolina Palmetto Chapter Spring Conference
Pawleys Island, SC
May 6-8, 2015
Chris Lund, Attendee
American Institute of Chemical Engineers Webinar
June 3, 2015
Brad Kelley and Ljupka Arsova, Presenters
Maryland Recycling Network & SWANA Mid-Atlantic Conference
Linthicum, MD
June 25-26, 2015
John Carlton, P.E., and Thomas Hilton, P.E. (Deputy Director, Harford County Department of Public Works), Speakers
"Harford County Full Cost Account Study and Resultant New Fee Structure"
John Carlton, P.E., Speaker "Curbside Collection Strategies"
Bob Brickner, Speaker
Mixed Waste Processing Facilities
Visit the conference/ tradeshow section of our website for an updated list!
App Spotlight
This feature of the GBB Waste Outlook showcases one of the growing number of free or low-cost apps related to recycling, the solid waste management industry, or the environment in general. Readers are encouraged to contact gbb@gbbinc.com to suggest interesting apps that may be featured in a future newsletter.
Read Environment is a free app that provides news stories about environmental topics. It's a great way to skim recent articles about a wide variety of subjects from well-regarded web sites such as Environmental News Network, The Guardian, and Science Daily. You can read a summary of the article within the app or go straight to the full version on the web. The content is organized by topic, such as "Pollution," "Green Living," "Fossils and Ruins," and "Energy." Tapping one of the topics takes you to a thumbnail list of available articles. Read Environment is available through the Windows Store for computers and tablets running Windows 8.1.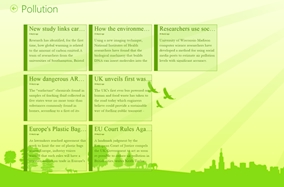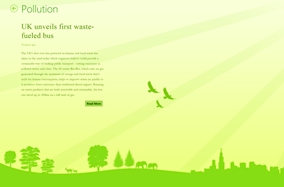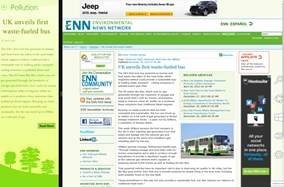 *Featured apps are not endorsed by GBB... we just think they're cool!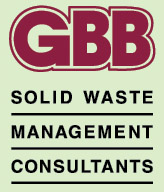 8550 Arlington Boulevard
Suite 304
Fairfax, VA 22031
703.573.5800
Fax: 703.698.1306
GBB Assisting Clients with Procurement Processes
Procurements are not without challenges and usually require extensive planning, intense focus, and a tireless effort from the many stakeholders involved. As a change agent with a deep understanding of the waste management and recycling industry, GBB has helped numerous clients navigate the procurement obstacles and advance into successful win-win implementations that yielded considerable benefits. This past fall, GBB has been working closely with clients on procurement assignments: Procurements are not without challenges and usually require extensive planning, intense focus, and a tireless effort from the many stakeholders involved. As a change agent with a deep understanding of the waste management and recycling industry, GBB has helped numerous clients navigate the procurement obstacles and advance into successful win-win implementations that yielded considerable benefits. This past fall, GBB has been working closely with clients on procurement assignments:


Prince George's County, MD
GBB was tasked to assist the County with procurement for waste processing and an alternative energy facility public-private partnership infrastructure. This is part of the County's ongoing efforts to plan for its future solid waste management system while the primary in-County disposal location, Brown Station Road Sanitary Landfill in Upper Marlboro, reaches its scheduled closing date in 2020.

In November, a Request for Qualifications (RFQ) was issued, aimed at evaluating alternative waste processing and recovery technologies and services that will be implemented as one or more publicprivate partnerships to ensure a longterm, comprehensive, sustainable solid waste management system for the County. The deadline for submissions is March 2015, at which point GBB and the County will evaluate the responses.
"This is an exciting time for Prince George's County. We look forward to reviewing the best technologies to help us divert waste from the landfill and recover this valuable resource for renewable energy. The private public partnership will be beneficial to our County, our communities, and the environment."
Adam Ortiz
Director for the Department of the Environment Prince George's County


The Emerald Coast Utilities Authority (ECUA) and Escambia County, FL
In the fall, GBB assisted the ECUA with the development of a RFQ for an experienced contractor to provide the design, permitting, financing, construction, and long-term operation of a source separated recyclables and solid waste processing plant to be located in Escambia County. The primary objective of the procurement was to identify a shortlist of qualified contractors, negotiate term sheets with each, and then select the most appropriate private contractor to negotiate a minimum 20- year Service Agreement. Both the ECUA and the County will each guarantee 100,000 tons per year of feedstock to the project. Commercial operations of the facility are slated to begin within 24 months of signing the Service Agreement with the selected contractor, which is scheduled to take place during the first quarter of 2015.
"We're providing contractors the opportunity to showcase their capability and experience to creatively address the needs of ECUA and the County, and we expect to evaluate responses that incorporate new technologies that have been successfully demonstrated elsewhere."
Randy Rudd
ECUA's Project Manager and Deputy Executive Director of Shared Services


Lancaster County Solid Waste Management Authority (LCSWMA), PA
With the assistance of GBB, the LCSWMA is looking to select a contractor to provide Ash Reclamation and Recycling Services to maximize recovery and recycling of metals and/or other valuable materials from Ash produced continually by the operation of the Susquehanna Resource Management Complex (SRMC), formerly known as the Harrisburg Resource Recovery Facility. As a number of Ash processing and metals recovery technologies are present in the marketplace, the Authority wants to take advantage of the additional revenue generation and landfill diversion that the use of these technologies may provide. The LCSWMA's goals, in part, are to reduce the amount of material landfilled, recover marketable recyclable materials, maintain stable tipping fees for MSW, unlock value opportunities, and promote economic activity within Lancaster and Dauphin counties.
Amman, Jordan
Due to the desire for better energy security, Jordan is pursing long-term initiatives such as improved energy efficiency and alternative energy supplies. The U.S. Agency for International Development (USAID) is supporting Jordan with these initiatives, and GBB is assisting through a subcontract with Deloitte Consulting LLP, USAID's implementing partner for the Energy Sector Capacity Building Project.
Through this assignment, GBB is helping the Greater Amman Municipality to develop "results-oriented" procurement documents for a municipal waste processing facility for the approximately 2,000 tons per day of solid waste generated, which are currently delivered to a transfer station and transported to a landfill approximately 40 miles from Amman. This procurement process follows the Request for Expressions of Interest issued by the Ministry of Energy and Mineral Resources of Jordan in 2013 that resulted in about 40 companies worldwide expressing interest.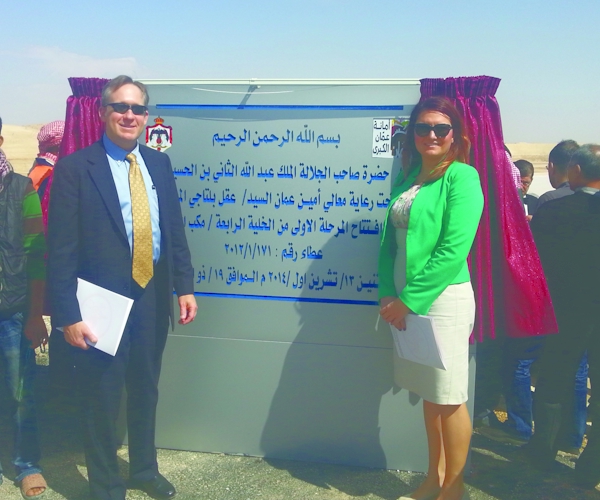 John Carlton, P.E., GBB Senior Vice President, and Ljupka Arsova, GBB Consultant II, in Amman.
---
Special North American Workshop at the 2015 International Symposium on MBT, MRF & Recycling in Germany
Everyone wants to do better with municipal solid waste, and mechanical biological treatment (MBT) is one avenue. But is it right for every community? The single best place to learn about MBT is where it's being done, by the folks who know the most about it. That happens only once every two years in Germany with renowned MBT expert Dr. Matthias Kuehle-Weidemeier, CEO of the Germany-based waste treatment specialists Wasteconsult International. Your next chance to hear from Dr. Kuehle-Weidemeier is this May in Hanover, Germany.
With participants from about 40 countries attending previous editions, Waste-to-Resources is the world's largest conference on MBT & Material Recovery Facilities (MRF). The combination of conference, commercial exhibition, and site visits will make Waste-to-Resources 2015 again a prime event for operators, authorities, consultants, and technology providers. The conference, which will be held May 5-8, 2015, will cover a wide range of topics, including:
MBT & MRF in different countries
Targets, legal aspects, boundary values
Basics, possibilities, limits, and relevance of MBT & MRF
Competition and material (waste) streams • Functionality, economic efficiency, and lifecycle balance
Experience with new and rebuilt plants
New developments in machine and system engineering
Anaerobic digestion of organic waste fractions
Energy recovery by RDF power plants, gasification, liquidization, and more
Conditioning, use, and sale of MBT & MRF output fractions (e.g. RDF, metals)
Process control and analytics
Emissions and their treatment
Bio/Pyro and Hydro-char (HTC)
Landfilling of MBT-waste
North American Workshop
As part of the conference, GBB will host a special complimentary workshop for colleagues from North America, on May 7, 2015, from 11:00 a.m. to 1:00 p.m. This workshop will be tailored for and limited to attendees from North America, and will be facilitated by John Carlton, P.E., BCEE, Senior Vice President with GBB and Dr. Kuehle-Weidemeier, and supported by Michael Balhar, CEO of ASA GmbH. The workshop will feature a facilitated discussion on the following topics:
The development of modern MBT systems and how they can reduce landfill input and aftercare costs;
Insight into commercial MBT systems in Europe and how these systems could work in North America;
Practical experience and lessons learned from operating MBT systems in Europe; and
Implementing MBT processing as part of a North American integrated solid waste management system.
In addition, there will be reserved time to discuss your specific operating systems or solid waste management strategies and brainstorm together the best way to incorporate MBT into your current or future plans. After attending this workshop, attendees will come away with the latest information on MBT and how it could play a role in helping achieve their solid waste management goals.
Bonus: 448-page Report
As a bonus, in addition to access to the special North American workshop, North American attendees will also receive the proceedings (448 pages) of the previous Waste-to-Resources conference.
To view the conference program, register, and reserve your space at this workshop, please visit www.waste-to-resources.eu.
We hope to see you there!

---
Prince William County, Virginia, Moves Forward With Organic Waste Processing Facility
In the summer of 2017, Prince William County, the second-most populous County in Virginia, located about 35 miles west of Washington, DC, is scheduled to inaugurate a brand new facility to process yard waste, food scraps, and wood waste.
The innovative public-private partnership (PPP) with Northern Virginia-based Freestate Farms LLC was approved by the Prince William Board of County Supervisors at their January 20, 2015 meeting. As per the 20-year agreement, which includes extension options, beginning July 1, 2015, Freestate will start processing organic material currently received by the County using existing processes while the new facility is under construction. Phased construction of the new facility should take approximately two years.
When completed, the facility will recycle more than 80,000 tons of organic waste a year into high-value compost, soil products, and non-synthetic fertilizers. It will also generate baseload renewable energy and environmental attributes; and it will produce sustainable and locally-grown fresh fruits and vegetables for sale back into the community. New processes/operations at the facility will include:
Advanced Aerobic Composting of Yard Waste
Anaerobic Digestion of Food Waste
Combined Heat and Power Production
Greenhouse Operation
Gershman, Brickner & Bratton, Inc. (GBB) has been working closely with the County on the technical and economic feasibility study, planning and implementation of the Prince William Renewable Energy Park, and on the procurement process for this new state-of-the-art organics facility. Among the expected benefits of the PPP are the creation of 20-25 jobs, increased organics processing capacity, increased recycling rate, extended landfill life, and setting a solid foundation on which to build a comprehensive County-wide organic waste management program.
Tom Smith, Solid Waste Division Chief, provides information about the new facility and transition period in this short Prince William County video: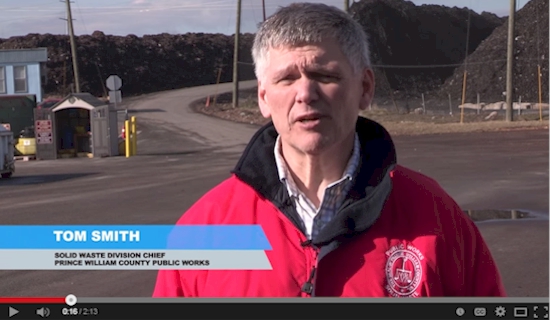 More info: