Innovation and Leadership
in Waste Management
Quality - Value - Ethics - Results
Forward this
Newsletter to a Colleague!
Click the "Forward to a Friend" button at the bottom of the newsletter!
Follow GBB on Facebook!

We invite you to follow, and like, GBB on Facebook to automatically get the latest news and info: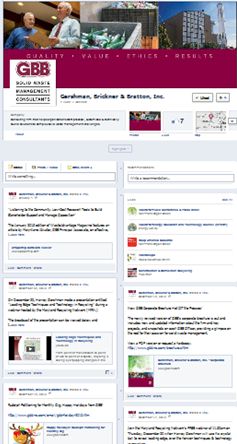 >> Back to top
In the past few months, GBB has been selected for several new assignments, including:

Multi-Family Services Review
City of Charlotte, NC

Assist in Evaluating Development Options for the Cleveland Recycling and Energy Generation Center Project
City of Cleveland, OH

Review of Proposals for Municipal Solid Waste Services
City of Greensboro, NC

Solid Waste Enterprise Fund Development Assistance
Northeast Maryland Waste Disposal Authority, MD
(for City of Baltimore)

Waste Reduction and Recycling Strategic Planning; Assistance in Implementation of Renewable Energy Project
Prince William County, VA

We very much appreciate the opportunity to assist these clients with their needs.

>> Back to top
Conferences
GBB will be present at the following industry events. We look forward to seeing you there!
Southeast Recycling Conference & Trade Show
Destin, FL
March 10-13, 2013

Tim Giardina, Speaker
"Waste-to-Energy and Conversion Technologies"

"Win-Win Approach to Procurements"
Sustainable Packaging Coalition Meeting
San Francisco, CA
March 20-22, 2013

Harvey Gershman, Speaker
"A Deep Dive into the Life Cycle of Flexible Packaging"
SWANA - Caribbean Chapter Training
San Juan, PR
April 1-4, 2013

Frank Bernheisel, Instructor
"Collection Course"
SWANA International Board - Mid-Year Meetings
San Juan, PR
April 4-5, 2013

John Carlton

BioCycle West Coast
San Diego, CA
April 9-10, 2013

Ljupka Arsova, Speaker
"Overcoming the Challenges of Financing a Source Separated Organics Anaerobic Digestion Project"
New Jersey SWANA Chapter Conference
Atlantic City, NJ
April 15-16, 2013

John Carlton, Moderator
North Caroline SWANA Chapter Spring Conference
Asheville, NC
April 15-18, 2013

John Carlton and Lance Metzler (Rockingham County, NC), Speakers
"Rockingham County Strategic Planning - Case Study"
John Carlton, Speaker
"Smart Procurements"

North American Waste-to-Energy Conference
Fort Myers, FL
April 22-24, 2013
GBB, Exhibitor (Booth #6)

Virginia Recycling Association Conference
Virginia Beach, VA
May 7-8, 2013

Kate Vasquez, Moderator
"Recycling Education & Outreach"

Kate Vasquez & Ljupka Arsova, Speakers
""Introduction to Alternative Technologies for Managing Organics"

Waste to Resource International Symposium
Hanover, Germany
June 11-14, 2013
Harvey Gershman, Speaker
"North American Perspective on Integrated Solid Waste Management"
Waste Conversion Congress - East Coast
Boston, MA
June 18-19, 2013

Harvey Gershman, Conference Chair
WASTEEXPO
New Orleans, LA
May 20-23, 2013
Waste Conversion Congress - East Coast
Boston, MA
June 18-19, 2013

Harvey Gershman, Conference Chair
WASTECON
Long Beach, CA
September 17-19, 2013
GBB, Exhibitor (Booth #1243)
Visit the conference / tradeshow section of our Website for a continuously updated list of events!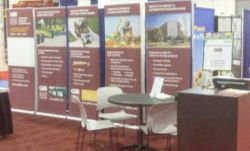 >> Back to top

Gershman, Brickner & Bratton, Inc.
8550 Arlington Boulevard, Suite 304
Fairfax, VA 22031

Phone: 703.573.5800
Fax: 703.698.1306
Email: gbb@gbbinc.com

For more info about GBB:
www.gbbinc.com
Cleveland Recycling and Energy Generation Center Project
GBB Assisting in Evaluating Development Options
GBB is continuing its evaluation of development options for the Cleveland Recycling and Energy Generation (CREG) Center project. The City of Cleveland hired GBB to review options for the CREG Center project which seeks to better manage the City's municipal solid waste, with the potential for using waste as a source for locally-produced energy.
"Cleveland has been investigating the use of municipal solid waste (MSW) for the production of energy since at least 2007. Our goals, in part, are to reduce Cleveland's dependence on fossil fuels, develop local energy generation capacity, and recover marketable by-products, such as recyclables, from MSW.

The GBB Project Team is in a unique position to assist us in developing a successful project due to its background, project understanding, local offices and resources, and experience. We anticipate this process will result in a short-listing of qualified companies and a Request for Proposals by the fall of 2013."
-- Ken Silliman
Chief of Staff for Mayor Frank Jackson
"This is an important assignment, and we are excited and enthusiastic for this opportunity to work closely with the City of Cleveland in developing a roadmap for a sound and successful CREG Center."
-- John Carlton
GBB Senior Vice President
Joining GBB for this assignment are five firms with complementary backgrounds that will work seamlessly with GBB, bringing to the table their local understanding and/or in-depth experience in keys areas of expertise for this important project. They are: NTH Consultants, Ltd., McGuiness Unlimited, Inc., and Whelan Communications, Inc., which are all based in Cleveland; GT Environmental, Inc., based in Ohio; and RMF Engineering, Inc.
In September 2011, the Division of Cleveland Public Power (CPP) began a procurement process for the development of the project and initially issued a Request for Information and Qualifications (RFIQ), followed later by a Supplemental Request for Information and Qualification (SRIQ), that targeted a wide variety of waste conversion and management approaches, including recycling, composting, thermal conversion, pyrolysis, gasification, and fuel production, as well as consulting and financial firms to assist in project development.
The GBB Project Team will review, analyze, and evaluate the responses received through the RFIQ and SRIQ; evaluate gasification to energy development efforts; evaluate the co-generation opportunity; and provide a shortlist and comparison of the three best overall options, along with a life cycle analysis of each, and; make overall recommendations on how to develop the CREG Center.
The City of Cleveland Department of Public Works operates the Division of Waste Collection and Disposal (DWC), which provides weekly collection of waste from 155,000 homes, the City's West Side Market, Fire and Police Stations, the Justice Center, City Hall and other City buildings and public areas. DWC also operates the Ridge Road Transfer Station, where all MSW is brought before going to landfills. The City has an Advance Energy Portfolio Standard (AEPS) that requires CPP to diversify its power supply. The AEPS requires CPP to purchase at least 15% of its base load power from advanced and renewable sources by 2015, 20% by 2020, and 25% by 2025. CPP has entered agreements for several renewable and advance energy projects including hydropower, solar, and waste-to-energy anaerobic digestion technology projects and is expected to meet the 2015 milestone.
>> Back to top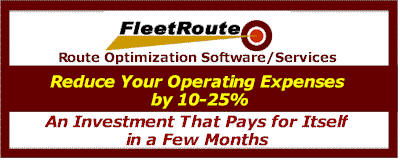 John Carlton and Chris Lund Join GBB Ownership Group; Carlton Promoted to Senior Vice President
"This is an important step for the future of GBB by enhancing the ownership group with strong, capable, and passionate individuals like John and Chris"
-- Harvey Gershman
GBB President
John Carlton, PE, BCEE and Chris Lund, PE, have joined GBB co-founders Harvey Gershman and Bob Brickner in the ownership group of the firm. Mr. Carlton has also been promoted to Senior Vice President.

Mr. Carlton joined GBB as Vice President in December 2011. He has more than 22 years of solid waste management experience, both as a consultant and in executive positions for public-sector authorities.
"Both the new position and participation in GBB's ownership are extremely exciting, and represent a great opportunity for me. Harvey and Bob have built a world class solid waste consulting firm based on quality, value, ethics and results. The firm has accomplished great things and has caused positive impacts in the solid waste management industry. It is an honor to join forces with them."
-- John Carlton
GBB Senior Vice President
Mr. Lund joined GBB in April 2008 as a Senior Project Engineer and was promoted to Vice President in August 2009.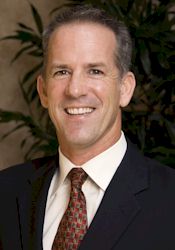 "Joining GBB's ownership group is a great opportunity to be directly involved with Harvey and Bob, who have been a driving force behind the firm's success for over 32 years. I look forward to contributing to the firm's excellent work and growth for years to come."
-- Chris Lund
GBB Vice President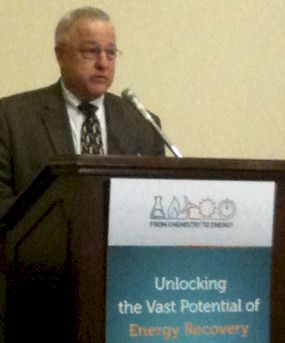 This past summer, the American Chemistry Council (ACC) hosted a forum on Capitol Hill entitled "Unlocking the Vast Potential of Energy Recovery," where an overview of the latest waste-to-energy (WTE) and conversion technology (CT) trends was presented. Expanded use of energy recovery as an abundant and alternative energy source was discussed, and legislative strategies to boost private sector investments were outlined.
Cal Dooley, ACC President and CEO, was joined by Sen. Ron Wyden (D-OR), Congressman Bill Cassidy, M.D. (R-LA) and a panel of business leaders and experts, moderated by Harvey Gershman, GBB President.
"The waste that isn't recycled here, on Capitol Hill, goes to a waste-to-energy facility in Alexandria, Virginia to make power for the grid, and has done that reliably for over 20 years," noted Gershman. "We recycle over 30 percent of our waste now in the U.S., and there is potential to do more. Waste-to-energy plants work hand in hand with robust recycling programs and generally have higher recycling rates than communities that do not have waste-to-energy facilities. But at the end of the day, too much is transported to landfills and buried, slowly rotting and generating methane that can be recovered for energy. This is energy inefficient and not what we should be doing. We need to get more out of our waste than we do now."
Watch a 4-minute video with highlights of the meeting: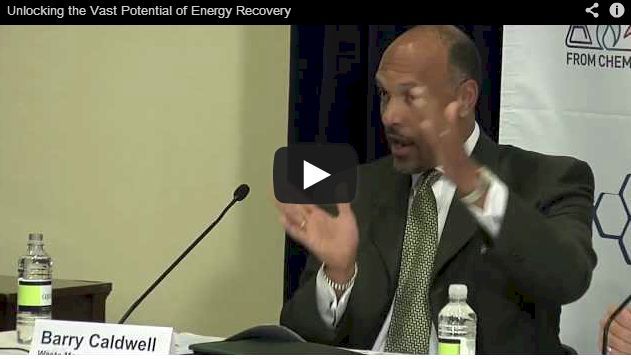 >> Back to top
Toss It, Baby: Single-Stream Recycling Official Music Video
Santee Cooper, South Carolina's State-Owned Electric and Water Utility, produced an entertaining music video to promote single-stream recycling which was partly filmed at the Horry County Solid Waste Authority, Inc. Material Recycling Facility: "Toss It, Baby!" See the video.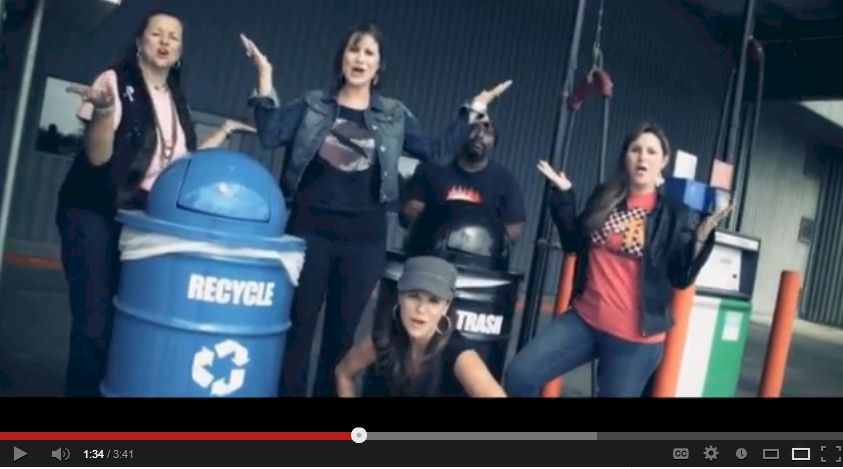 This feature of the GBB Waste Outlook showcases one of the growing number of free or low-cost mobile apps related to recycling or to the solid waste management industry in general. Readers are encouraged to contact gbb@gbbinc.com to suggest interesting apps that should be featured in future newsletters.
TrashOut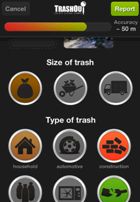 TrashOut is a free crowd-sourcing app, for Windows Phone, Android, and iPhone, with an aim at collecting reports of illegal dumping around the world. The app makes use of GPS, the camera, and mapping.
As a TrashOut user, you report illegal dumps you find. Take a picture, then touch the icons to describe the trash. Select an icon to indicate the size of the dump-a bag, a wheelbarrow, a truck-and up to 9 waste types: "household," "automotive," even "dangerous." You can add comments like, "I found it hiking in Lakeside Park."
Once your report is uploaded to TrashOut, it is visible on the TrashMap. You can view yours and other users' reports in detail. You can confirm other users' report, too.
TrashOut app has been recognized by tech forums and app competitions. Currently, it only feeds itself-i.e., the reports are not yet forwarded to any agency. Users are encouraged to use TrashOut for community cleanups or to share the information with local agencies. The technology could be available for use by a locality or other cleanup organization in the future and be a powerful tool for routing and scheduling clean ups and dumping law enforcement.
More information and download: www.trashout.me
* Featured apps are not endorsed by GBB... we just think they're cool!
>> Back to top
Turning Your Challenges
Into Success Stories!