Innovation and Leadership
in Waste Management
Quality - Value - Ethics - Results
Forward this
Newsletter to a Colleague!
Click the "Forward to a Friend" button at the bottom of the newsletter!
Congratulations to Susan Hamilton for Winning a 2013 Rosie Award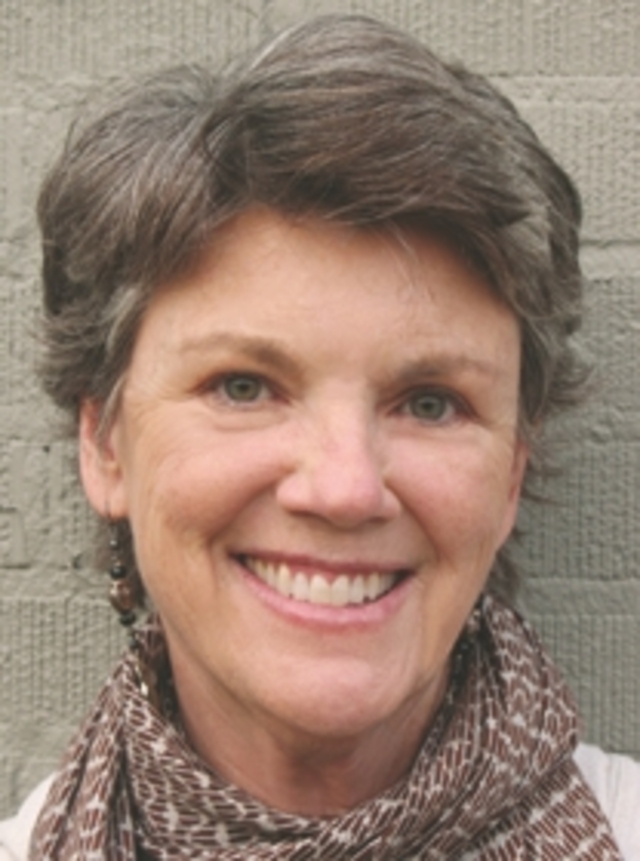 This past summer, Waste & Recycling News presented Susan Hamilton, Director of Recycling for the City of Baton Rouge, Parish of East Baton Rouge, LA, with a 2013 Rosie Award recognizing women who have dedicated their knowledge, time and energy to the recycling and waste industry. Susan received one of 12 Rosie Awards out of almost 70 nominations.

Susan was originally hired to her current position with the City in part because of her volunteer work organizing local environmental festivals and events. She is the "mother" of the Louisiana Earth Day, which has grown to one of the largest environmental festivals in the United States. Under her leadership, the Baton Rouge recycling program grew from a grassroots volunteer drop-off program that collected 5,000 tons of material in 1989, to a multi-faceted single-stream curbside recycling, organics recycling, and waste reduction program that diverted nearly 200,000 tons from the landfill in 2013 (30% of all waste).

Susan's connection to her community extends into her personal life, and is expressed through her art. In 2004, she founded her business, Jade Light Studios, with the vision of bringing together artists who focus on the natural environment and its preservation. The next year brought Hurricane Katrina, and since then Susan has been designing and producing one-of-a-kind jewelry and yard sculptures that incorporate recycled materials from the storm debris, including found objects and re-used glass and metal. After Hurricane Gustav destroyed Susan's own home and garden in 2007, she re-built both using many recycled and refurbished materials. Her home and garden were featured on the 2012 Spring Hilltop Garden Tour.
>> Back to top
Conferences
GBB will be present at the following industry events. We look forward to seeing you there!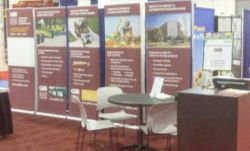 Energy Recovery Council Annual Membership Meeting
Washington, DC
December 10-11, 2013

SWANA's Senior Executive Seminar
Key West, FL
January 29-30, 2014

GBB, Silver Sponsor
John Carlton, Attendee

SWANA Landfill Symposium
Monterey, CA
March 24-27, 2014

John Carlton and Jim Stenborg, Speakers
"The Use of Global Positioning Systems to Improve Landfill Performance"

North American Waste-to-Energy Conference
Washington, DC
May 7-9, 2014

GBB, Exhibitor (Booth #920)

WASTECON
Dallas, TX
August 26-29, 2014

GBB, Exhibitor (Booth #1439)
>> Back to top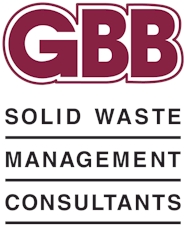 Gershman, Brickner & Bratton, Inc.
8550 Arlington Boulevard, Suite 304
Fairfax, VA 22031

Phone: 703.573.5800
Fax: 703.698.1306
Email: gbb@gbbinc.com

For more info about GBB:
www.gbbinc.com
Harvey Gershman Receives 2013 Robert L. Lawrence Distinguished Service Award
At the Solid Waste Association of North America's (SWANA) Awards Breakfast during WASTECON, Harvey Gershman, President and Co-Founder of Gershman, Brickner & Bratton, Inc. (GBB), was presented with the 2013 Robert L. Lawrence Distinguished Service Award, one of the highest honors in the solid waste industry, for his significant contribution to the solid waste management profession. The event is the annual celebration of the best in the solid waste industry, as evaluated by peers against rigorous professional criteria set forth by SWANA. See the award presentation and acceptance speech:
Click image to view award presentation and acceptance speech.
(2:10 minutes)
"I can't think of anyone who is more deserving of this award. For this reason, it is a great honor to have co-sponsored this nomination. Harvey's calling into the field of solid waste management sprang from a desire to influence environmental decisions. He has certainly done that! You can see the imprint of his work in communities throughout the country and on hundreds of individuals who have benefited from his instruction and guidance. I count myself among those individuals."
Nancy Nevil
Former Director
Sustainability and Environmental Services
City of Plano, TX
Recipient of the 2012 Lawrence Award
"Harvey has made significant contributions to the solid waste management industry. It was an honor for me to co-sponsor his name for this nomination. He is inquisitive and willing to invest personally and professionally to solve problems and to press forward to make programs more efficient and effective, not only for his clients, but for his community and across the nation. We look forward to his input in the industry for many years to come."
William Merry
General Manager
Monterey Regional Waste Management District, CA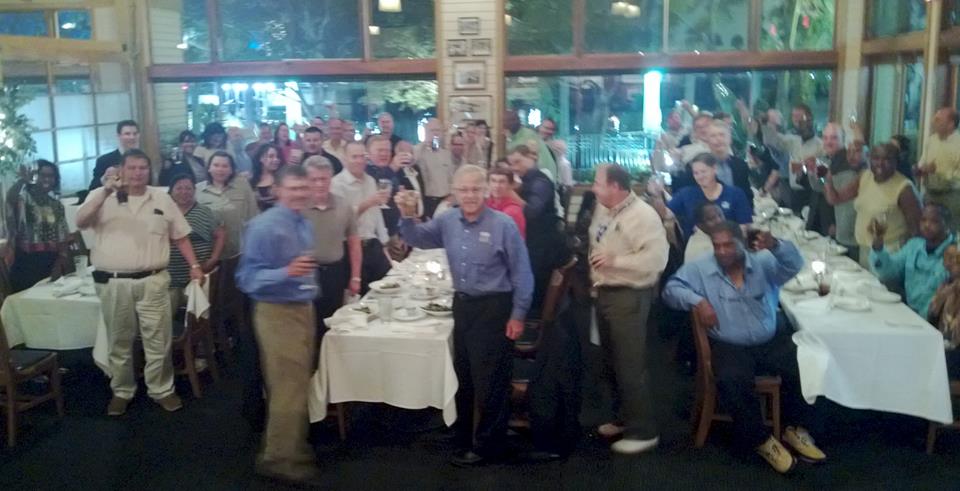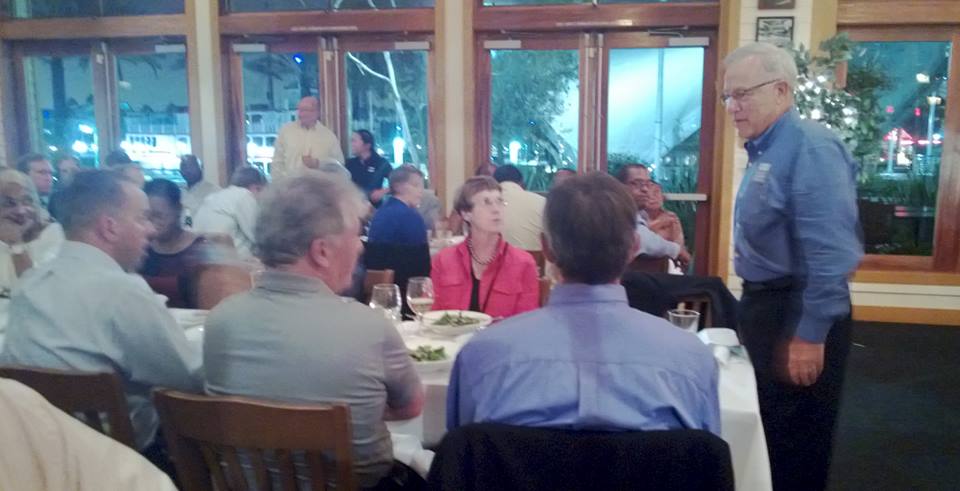 GBB dinner to celebrate Harvey's award.
>> Back to top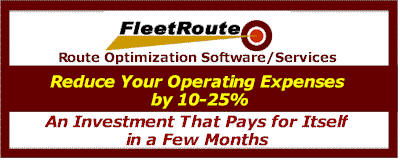 American Chemistry Council Publishes GBB Report on Conversion of Waste into Energy via Emerging Gasification Technologies
The American Chemistry Council (ACC) recently announced the publication of a new in-depth report, prepared by GBB, that evaluates how gasification, an emerging set of technologies that could potentially convert large-scale municipal solid waste into energy, could fit into waste management planning in North America.
The report, entitled "Gasification of Non-Recycled Plastics from Municipal Solid Waste in the United States," was prepared with municipalities, investors and waste managers in mind with a focus on identifying challenges and opportunities for stakeholders. It highlights that there are currently 21 demonstration facilities being operated in the United States and another 17 commercial-scale facilities under development. It also offers an overview of gasification technologies, feedstock flexibility, outputs and economics, licensing companies, experience with gasification technologies, opportunities and barriers to commercialization, and the potential role of gasification in integrated waste management systems.
Press Release from the American Chemistry Council >>
Download the Report >>
>> Back to top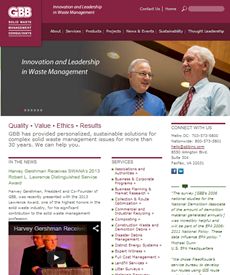 GBB just launched its newly redesigned website! Have a look and let us know what you think: www.gbbinc.com
We also invite you to follow, and like, GBB on LinkedIn and Facebook to automatically get the latest news and info!
Back to top
Turning Your Challenges
Into Success Stories!