Innovation and Leadership
in Waste Management
Quality - Value - Ethics - Results
Forward this
Newsletter to a Colleague!
Click the "Forward to a Friend" button at the bottom of the newsletter!
"Rockingham County, NC, Strategic Planning - Case Study"
In April 2013, Lance Metzler (Rockingham County Manager), Ronnie Tate (Rockingham County Director of Engineering and Public Utilities), and John Carlton (GBB Senior VP) presented a case study on the Strategic Planning efforts at Rockingham County, NC, at the SWANA North Carolina Chapter Conference in Asheville.
PDF of the presentation:
www.tinyurl.com/swanaNC
>> Back to top
Conferences
GBB will be present at the following industry events. We look forward to seeing you there!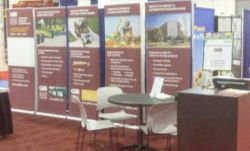 Resource Recycling Conference
Louisville, KY
August 27-28, 2013

Kate Vasquez, Attendee
Renewable Energy
Technology Conference & Exhibition
Washington, DC
September 9-11, 2013

Harvey Gershman, Speaker
"Now and When: Moving Forward with Biomass"

Maryland Recycling Coalition Breakfast
Meeting
Baltimore, MD
October 4, 2013

Harvey Gershman, Speaker
"Costs: More or Less?"

WASTECON
Long Beach, CA
September 17-19, 2013

GBB, Exhibitor (Booth #1243)
John Carlton, Moderator
"Flow Control"
Kate Vasquez, Moderator
"The Power of Getting Personal: How Compost Coaching Reduces Curbside Collection"
Inaugural Feira RWM Brazil
Sao Paulo, Brazil
October 1-2, 2013
Renewable Energy from Waste Conference
West Palm Beach, FL
November 18-20, 2013
GBB, co-producer

Harvey Gershman, Co-chair and Keynote Speaker

Bob Brickner, Moderator
"Technology Profiles: Refuse-Derived Fuel"

Tom Reardon, Moderator
"Technology Profiles:
Gasification"
Waste Conversion Congress West Coast
San Diego, CA
December 3-5, 2013

Harvey Gershman,
Conference Chair & Keynote Speaker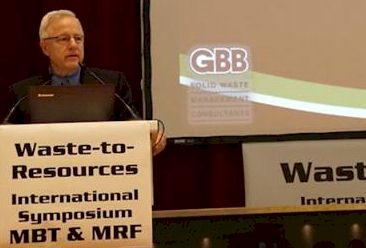 >> Back to top
Follow GBB on LinkedIn and Facebook
We invite you to follow, and like, GBB on LinkedIn and Facebook to automatically get the latest news and info!
Back to top
Gershman, Brickner & Bratton, Inc.
8550 Arlington Boulevard, Suite 304
Fairfax, VA 22031

Phone: 703.573.5800
Fax: 703.698.1306
Email: gbb@gbbinc.com

For more info about GBB:
www.gbbinc.com
Prince William County Earns Virginia Governor's Environmental Excellence Award
At the 24th Annual Environment Virginia Symposium in April, Virginia Governor Robert F. McDonnell announced the winners of the 2013 Governor's Environmental Excellence Awards, recognizing the significant contributions and spirit of innovation and leadership of companies and organizations all across the Commonwealth in two categories: sustainability and land conservation.
One of the Gold Medal winners - selected based on criteria including environmental benefit, stakeholder involvement, public outreach, transferability and innovation - was the Prince William County's Solid Waste Division for its Sustainability Program, which encompasses cutting-edge initiatives in recycling, alternative energy, water quality, storm water protection, erosion control, air quality, material reuse and habitat development.
Jenny Boeder, Environmental Specialist , Tom Smith, Solid Waste Division Chief, and Bernie Osilka, Solid Waste Division Engineer II.
Some of the results of the Division's efforts, which operates the only active landfill in the state that has been accepted into the Virginia Environmental Excellence Program at the E4 level - the highest level of the program - include the 2012 "Audubon at Home" wildlife sanctuary designation at the landfill, and the prolonged life expectancy of the landfill to the year 2065 through citizen education and expanded recycling and composting opportunities.
GBB congratulates Prince William County for its dynamism and achievements, and is proud to be currently assisting them with important initiatives such as the Prince William Energy Park (PWEP), the development of a demonstration plant of an emerging MSW WTE conversion technology, and development of solar and/or wind energy project(s) at its landfill.
>> Back to top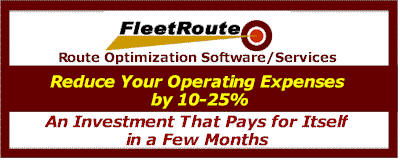 GBB Co-Produces Inaugural REW Conference in November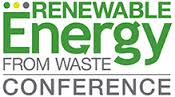 Recycling Today Media Group, the publisher of Renewable Energy from Waste and Recycling Today magazines, Smithers Apex, and GBB are joining forces to deliver a comprehensive and market-driven conference dedicated to the production of renewable energy and resources from waste materials.
The Renewable Energy from Waste Conference, taking place November 18-20, 2013, in West Palm Beach, FL, will provide valuable insights into financials, market trends, opportunities, and technology developments. Attendees will hear from leading industry experts and innovators on gasification, anaerobic digestion, refuse-derived fuel and plastics to oil. Key players in the public and private sector will share how they have succeeded in getting projects financed, developed and implemented. And organized tours will be provided to the Ineos Indian River County BioEnergy Center and Solid Waste Authority of Palm Beach County Integrated Waste Management Complex.
The event will be co-chaired by James R. Keefe, Executive Vice President and Group Publisher, Recycling Today Media Group, and Harvey Gershman, GBB President.
Detailed info and registration: www.rewconference.com
This feature of the GBB Waste Outlook showcases one of the growing number of free or low-cost mobile apps related to recycling or the solid waste management industry in general. Readers are encouraged to contact gbb@gbbinc.com to suggest interesting apps that may be featured in a future newsletter.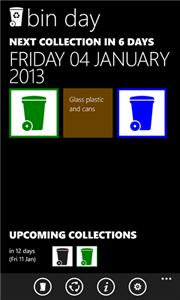 BIN DAY - Bin Day is a personalized app for Windows Phone that reminds you when your waste collection day is coming up. The app makes use of Live Tiles for Windows Phone.
Although this app was written by a firm in the U.K. and uses British terms like "wheelie" for "cart" and "crate" for what Americans would call a "bin," it can work for anyone because it's customizable. Add a container type, assign one of 10 colors, title it, and indicate the collection frequency and when your next pickup is. You can program unlimited bins, which is handy if you have different days and schedules for trash, recycling, yard waste, etc., or if you set out trash at different addresses, such as a business and home. You can suspend a bin if it's seasonal, like yard waste, or if you are not in a particular location for a period of time.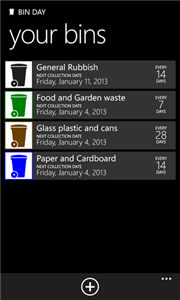 When you go to the app, the "next collection" page shows just that. Swipe over and you'll see dates for your other bins. If you pin Bin Day to Start, a glance at the Live Tile will tell you what is coming next. You can share information about the collections via text or email or to your calendar.
The paid version of this app is $1.29. There is a free trial version, but you have to go to the Random Fruit web site to download and install it (it's not available in the Marketplace); in addition, the trial version shows the functionality but is not a usable app.
More information and download:
randomfruit.co.uk/app/bin-day/
>> Back to top
Turning Your Challenges
Into Success Stories!