Innovation and Leadership
in Waste Management
Quality - Value - Ethics - Results
Forward this
Newsletter to a Colleague!
Click the "Forward to a Friend" button at the bottom of the newsletter!

Rebekah Ortiz, a rising junior in Environmental Engineering at the Northern Virginia Community College, and research student in Diversity at George Mason University, recently joined GBB as part of our Intern Program. Instituted in 1982, the program allows students and participants in special career advancement programs to acquire hands-on experience in the solid waste management industry, further their knowledge in the environmental field, and work with GBB consultants.

Ms. Ortiz is actively involved in her campus sustainability group, the Environmental Action Club, and is a lead trainer for the social justice - action based program for college students, Student Training for Environmental Protection. During the summer, she anticipates learning how to implement her academic focus in waste minimization and gaining valuable expertise from GBB in regulatory application and public relations. Her interests include the promotion of recycling and renewable fuel production as well as the advancement of environmentally and economically sound solid waste management practices.

>> Back to top
Recent GBB Assignments
In the past few months, GBB has been selected for several new assignments, including:

Contractual Documents Review
City of Chowchilla, CA

FleetRouteTM Route Optimization
City of College Station, TX (C2Logix subcontractor)

Solid Waste Management / Disposal Strategic Planning
City of Columbus, GA / Neal, Kendust & Murray, P.C.

FleetRouteTM Route Optimization
City of Glendale, AZ
(C2Logix subcontractor)

Procurement for Alternative Waste Disposal Options
City of Iowa City, IA

In-Sourcing of Trash/Recycling Services Review
City of Orange Beach, AL

Single Stream Recycling Study
City of Rochester, NY

Solid Waste Collection Systems Expertise
City of San Diego, CA

Economic Advisory Services
Connecticut Resources Recovery Authority

One Bin for All Project Assistance Houston Advanced Research Center / City of Houston, TX

We very much appreciate the opportunity to assist these clients with their needs.

>> Back to top
Gershman, Brickner & Bratton, Inc.
8550 Arlington Boulevard, Suite 304
Fairfax, VA 22031

Phone: 703.573.5800
Fax: 703.698.1306
Email: gbb@gbbinc.com

For more info about GBB:
www.gbbinc.com
San Diego Selects GBB to Provide Solid Waste Collection Systems Expertise
"GBB is excited to assist San Diego in their efforts to serve their citizens in the most effective and innovative way."
-- Tim Giardina
GBB Vice President
...GBB Project Team members - who have extensive experience in both the private and public sectors - have worked on several operational studies and will have the ability to easily identify opportunities to reduce costs and improve efficiencies as well as share knowledge and lessons learned. Joining GBB for this assignment is California-based IntelliWaste, Inc., led by Archie Humphrey, who brings more than 30 years of experience in the private sector managing large projects including collection systems, recycling, processing and transfer and solid waste sanitary landfill operations across California.
The City of San Diego has been providing uninterrupted refuse collection services for residents since 1919. As the City has grown into the nation's eighth largest, with a population of more than 1.3 million residents occupying a land area of 372 square miles, the collection system has grown in size and complexity. The City currently provides weekly refuse collection services to approximately 289,000 residential units and bi-weekly yard waste collection services to 190,000 residential units. Collection services for smaller City facilities are also provided, along with seven day a week collection of public litter containers in business districts throughout the City. In FY2010, approximately 420,000 tons of waste, recyclables and greenery from more than 25 million stops were collected.
>> Back to top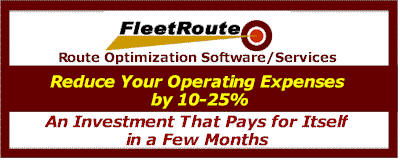 GBB to Assist City of Houston with Ambitious "One Bin for All" Initiative
GBB has been selected by the GeoTechnical Research Institute (GTRI), under the auspices of the Houston Advanced Research Center (HARC), to provide consulting assistance to the City of Houston, TX for its "One Bin for All" initiative, utilizing mechanical biological treatment with advanced resource recovery processing for residential municipal solid waste.
"GBB has brought to the City significant strategic procurement expertise, a mindset that matches the City's innovative and forward-thinking vision for long-term sustainability, and a solid track record of successful programs
and services implementations to
help the City."
-- Deputy Director
Don Pagel
City's Program Manager
for "One Bin for All"
The "One Bin for All" waste and recycling concept is a revolutionary idea that involves residents discarding all materials in one bin, treating trash as valuable assets, and dramatically increasing recycling through the use of game changing technologies. The concept, which was brought forward by the City of Houston, is one of five winners of the Bloomberg Philanthropies' Mayors Challenge, a competition designed to inspire American cities to generate innovative ideas.
The ambitious project includes developing a cost neutral procurement process for a multi-year contract for the processing of the City's residential waste and ensuring that a waste diversion goal of 55% is reached in year one and 75% after two years.
"Mayor Annise Parker set forth a very ambitious project with the 'One Bin for All' project for a total material resource recovery facility in the U.S., and we are honored to have been selected to work with the City of Houston," said Harvey W. Gershman, GBB President.
In May, two former GBBers were nominated for key leadership positions at important industry associations. Their respective backgrounds and experience are well suited for the interesting challenges that their new positions will undoubtedly bring. GBB is proud to see former colleagues pursue their passion for the environment with such important leadership roles and wishes them both the best of luck!
Lori Scozzafava - USCC Executive Director


Lori, who has been involved in solid waste management for over 25 years, becomes Executive Director of the United States Composting Council. She was previously with SWANA for 13 years, including 8 as Deputy Executive Director. From 1989 to 1991, she was a GBB consultant and worked on many recycling plans for clients that included the City of Baltimore and Baltimore County, MD. She also worked in the public sector as Director of the Maryland Department of the Environment, Recycling Division, and Recycling Coordinator at Morris County, NJ.
Sara Bixby - SWANA Deputy Executive Director


Sara, who has been involved in solid waste management for over 20 years, becomes Deputy Executive Director for Administration, Information Technology and Financial Management at the Solid Waste Association of North America after over 10 years as Director of the South Central Iowa Solid Waste Agency. Throughout her career, she has been heavily involved with SWANA in various capacities, and was a GBB consultant from 1992 to 1994.
>> Back to top
Follow GBB on LinkedIn and Facebook


We invite you to follow, and like, GBB on LinkedIn and Facebook to automatically get the latest news and info!

>> Back to top
Turning Your Challenges
Into Success Stories!