Innovation and Leadership
in Waste Management
Quality - Value - Ethics - Results
Forward this
Newsletter to a Colleague!
Click the "Forward to a Friend" button at the bottom of the newsletter!
August 2012
In This Issue
Waste-to-Fuels Conference & Trade Show
Sept. 16-18 in Groton, CT
The 5th Annual Waste-to-Fuels Conference & Trade Show will be conducted at the Mystic Marriott Hotel & Spa, in Groton, CT, from September 16-18, 2012.
The event provides a forum for informing the public and private sectors of the economic and environmental significance of converting waste materials to alternative fuels such as biodiesel and ethanol as well as renewable electric energy. Attendees have excellent networking opportunities and a chance to visit with exhibitors to preview the newest advances in alternative fuel production products and services.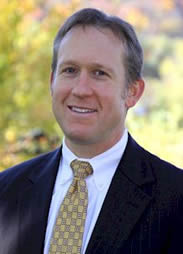 John Carlton, GBB Vice President, will be speaking during the Opening Session, providing an overview of WTE and Conversion Technologies.
This feature of the GBB Waste Outlook showcases one of the growing number of free or low-cost mobile apps related to recycling or to the solid waste management industry in general. Readers are encouraged to contact gbb@gbbinc.com to suggest interesting apps that should be featured in future newsletters.



Aluminate
Aluminate is a free iPhone app by Alcoa Recycling that makes earning cash by recycling aluminum cans more convenient than ever! The app gives tools to keep track of all the aluminum cans recycled by the user, and provides information on how much money could be earned by taking them to the nearest recycling center. Users can also form a recycling team, track everyone's progress and post updates to their Facebook wall. Key features include:
Tracking team or solo recycling activity

Ability to set recycling goal based on desired earnings or number of cans; app converts earnings vs. number of cans.

Interactive map to find recycling centers using GPS or ZIP

Progress and activity tracking with pie charts and graphs

Ability to post progress or success stories to Facebook wall

Ability to share results with Alcoa Recycling and friends via email

Fun facts about recycling

Aluminum can fundraiser information

Link to informational videos
More information and download.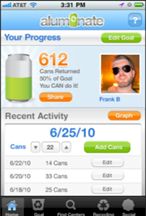 * Featured apps are not necessarily endorsed by GBB.
>> Back to top
Conferences
GBB will be present at the following industry events. We look forward to seeing you there!
WASTECON
Washington, DC
August 14-17, 2012

GBB, Exhibitor (#1141) and Sponsor

See sponsorship article for list of GBB speakers/moderators

Waste-to-Fuels
Conference & Trade Show
Mystic, CT
September 16-18, 2012

GBB, Exhibitor
John Carlton, Speaker
"Overview of Conversion Technologies"

C&D Recycling Forum
Long Beach, CA
September 23-25, 2012

Bob Brickner, Speaker & Moderator
"Alternative Views"

Ohio Public Works Expo
Dayton, OH
October 9-10, 2012

Tim Giardina, Speaker
"Technology in the Solid Waste Industry"
Visit the conference / tradeshow section of our Website for a continuously updated list of events!
>> Back to top

Gershman, Brickner & Bratton, Inc.
8550 Arlington Boulevard, Suite 304
Fairfax, VA 22031

Phone: 703.573.5800
Fax: 703.698.1306
Email: gbb@gbbinc.com

For more info about GBB:
www.gbbinc.com
GBB Sponsors Capitol Steps Performance
at WASTECON's Networking Event

The special performance by the Capitol Steps, an American musical political satire group, during WASTECON's networking event on Wednesday, August 15, 2012, from 6 to 9 p.m., in Washington, DC, will be sponsored by GBB. Organized by the Virginia 'Old Dominion' and Mid-Atlantic Chapters of the Solid Waste Association of North America (SWANA), the event will celebrate SWANA's 50th Anniversary with a night filled with food, laughs, music and entertainment.
Joining GBB as co-sponsors are RRT Design & Construction and Renewable Energy from Waste, a new publication from the Recycling Today Media Group.
"GBB is proud and happy to present the Capitol Steps as the centerpiece of this year's WASTECON networking party and celebration of SWANA's anniversary," said GBB President Harvey Gershman. "It promises to be a fun-filled evening where industry players get a chance to mingle, wind down, and enjoy the evening in the middle of this important conference."
The Capitol Steps started out in 1981 as a group of Senate staffers who set out to satirize the very people and places that employed them. The group takes ideas ripped from the headlines and creates parodies & skits that highlight their special brand of satirical humor.
Although not all of the current members of the Steps are former Capitol Hill staffers, taken together the performers have worked in a total of 18 Congressional offices and represent 62 years of collective House and Senate staff experience. The group has released over 30 albums and has performed on NBC, CBS, ABC, PBS, NPR, and in various venues around the United States.
In addition to the Capitol Steps sponsorship, GBB will be an exhibitor as in past years (Booth #1141) and will have several representatives making presentations and moderating sessions:
"Status Report and Update on North American Waste Conversion Technologies Projects,"
Harvey Gershman, GBB President, Speaker

"When You Need Community Support: Making Informed Decisions Using Low-Cost Research,"
Mary-Jane Atwater, GBB Principal Associate, Speaker

"New Award-Winning Collection Programs: Fort Wayne, IN, Reaping Significant ROI,"
Tim Giardina, GBB Vice President, Speaker

"CNG as a Vehicular Fuel for Refuse Collection,"
Tom Reardon, GBB Vice President, Moderator

"Contracting for Sustainability,"
Elizabeth Rice, GBB Consultant I, Moderator
>> PDF of past GBB presentations (on left column)
>> Back to top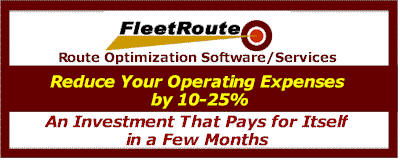 City of Fort Wayne, IN, Wins SWANA 2012 Collection Systems Excellence Award
In June, the Solid Waste Association of North America (SWANA) announced the winners of its 2012 Excellence Awards Program, which recognizes outstanding solid waste programs and facilities from some of the most innovative and dynamic organizations throughout North America. In the Collection Systems category, the City of Fort Wayne, IN, finished first with the Gold Award for the implementation of a new collection program that generated a major positive impact on recycling participation, recyclables collected, and funds generated through a new revenue sharing agreement with the contractor. Winners of each of the 14 categories will be recognized at the upcoming annual WASTECON conference in August.
In late 2011, Fort Wayne was also recognized with two prestigious awards presented by the Indiana Association of Cities and Towns (IACT):
the Community Achievement Award for the City's recycling program and efficiencies that saved money, generated revenues, doubled community participation and reduced residential garbage fees by more than a million dollars; and

the Green Community Award for the successful recycling program.
GBB congratulates the City of Fort Wayne for its commitment, hard work, and perseverance in implementing a new efficient, award-winning, collection/recycling program, and is proud to have assisted the City during the process.
>> Back to top
GBB Enters Into Cooperation Agreement with Renewable Energy from Waste Magazine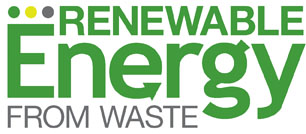 In the first quarter of 2012, GBB entered into a Cooperation Agreement with Renewable Energy from Waste (REW), a new publication launched by the Recycling Today Media Group. Starting with the inaugural issue published in April, REW will produce a quarterly print and digital magazine, a monthly e-newsletter, and a website. As part of the agreement, GBB President Harvey Gershman joined the publication's Editorial Advisory Board and will contribute a column to each print issue.
GBB will also contribute yearly articles from GBB consultants and provide REW with guidance and insight on the history, evolution, and current situation of the waste-to-energy market.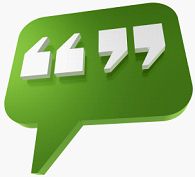 "Needless to say, we're very excited to have the opportunity to share our insight and knowledge with the industry's stakeholders. I hope that readers will enjoy my columns, and look forward to feedback or comments about the articles, in particular, or the future direction of the publication, in general."
-- Harvey Gershman
>> Read his first article, entitled "The Growing Role of WTE."
>> View an interview with Kristin Smith, Managing Editor of REW, where he discusses his role as a columnist for REW and the role waste-to-energy technology plays in diverting material from the waste stream.
>> Back to top
On April 26 2002, GBB proudly adopted the stretch of Route 669 (Prosperity Avenue) from Route 50 to Gallows Road in Fairfax, Virginia, near GBB's headquarters. Since then, litter collection has been performed on a regular basis on the adopted stretch of roadway. Pictured here, from the June 2012 collection event, (left to right): Rob Sommers, Ljupka Arsova, Laura Ginchereau, and Elizabeth Rice.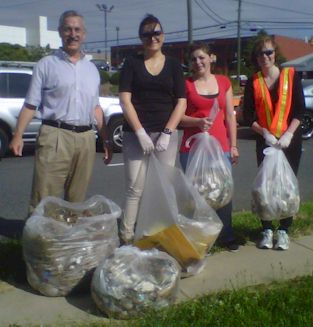 >> Back to top
Turning Your Challenges
Into Success Stories!