Innovation and Leadership
in Waste Management
Quality - Value - Ethics - Results
Forward this
Newsletter to a Colleague!
Click the "Forward to a Friend" button at the bottom of the newsletter!
Michelle Minstrell Promoted to GBB Senior Project Manager; Elected to Board of National Recycling Coalition

Michelle Minstrell, who joined GBB as a Project Manager in June 2007, has been promoted to Senior Project Manager. She has also been elected on the 2010-2011 Board of Directors of the National Recycling Coalition at its annual meeting held in late October 2010 in San Antonio, Texas.
Ms. Minstrell has over 15 years of experience in recycling and solid waste management in addition to more than 25 years of community involvement in recycling. She has worked in the public sectors for town and county governments and educational institutions, for non-profit organizations, and in the private sector. Her expertise includes landfills, transfer stations, C&D recycling, commercial / institutional wastes, universal / special wastes, special collection events, materials marketing, crew training, and hauling operations.
>> Back to top
GBB will be present at the following industry events. We look forward to seeing you there!
Association of Ohio Recyclers Conference
Dublin, OH
November 9-10, 2010
Harvey Gershman,
Luncheon Speaker
"Future Business Case for Recycling"

SWANA Senior Executive Seminar
Austin, TX
January 26-28, 2011
Bob Brickner, Speaker
Emerging Technologies Panel

Lorman Education Services Webinar
January 31, 2011
Bob Brickner, Speaker
"Opportunities for Recycling Construction Waste and Demolition Debris"

National Demolition Association Convention
Las Vegas, NV
March 6-8, 2011
GBB, Exhibitor

North American
Waste-to-Energy Conference
Lancaster, PA
May 16-18, 2011
GBB, Exhibitor

WASTECON
Nashville, TN
August 23-25, 2011
GBB, Exhibitor
Visit the conference / tradeshow section of our Website for a continuously updated list of events!
>> Back to top

Gershman, Brickner & Bratton, Inc.
8550 Arlington Boulevard, Suite 304
Fairfax, VA 22031

Phone: 703.573.5800
Fax: 703.698.1306
Email: gbb@gbbinc.com

For more info about GBB:
www.gbbinc.com
GBB Celebrates its 30th Anniversary!
A Tradition of Innovation and Leadership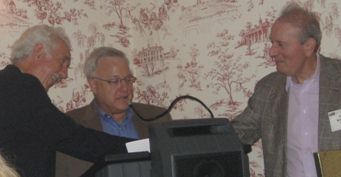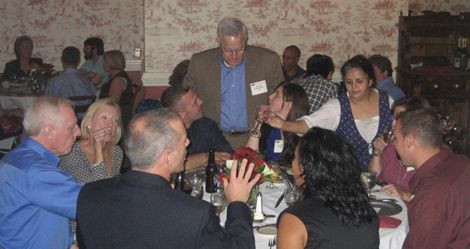 On August 11, 1980, Harvey Gershman, Bob Brickner, and Tim Bratton officially incorporated GBB and began operations as a solid waste management consulting firm. Thirty years later, the firm is a recognized innovator and leader in solid waste management with success stories throughout the country and abroad.
In mid-September, GBB's founders, along with family and friends, celebrated the event at George Washington's Mount Vernon Estate and Gardens, which is celebrating its 150th anniversary this year. Lots of great memories were shared, and the evening was a wonderful success enjoyed by all!
Related Web Links:
>> More pictures of the event
>> Back to top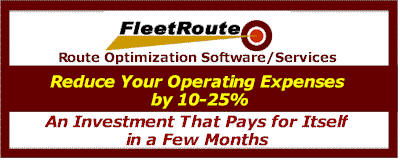 The inaugural C&D Recycling Forum, held in Baltimore, MD, in early October 2010, turned out to be a success and great venue to exchange information and ideas about the challenges faced by private- and public-sector entities in the C&D recycling industry. The event was organized by the Construction & Demolition Recycling magazine with GBB as a co-sponsor and key planning partner. Michelle Minstrell, GBB Project Manager, moderated the panel entitled "Taking Time for Salvage and Investment Recovery," while Bob Brickner, GBB Executive Vice President, made three presentations (PDF of presentations below):
Related Web Links:
>> C&D Recycling Forum Website
>> Back to top
Fort Wayne, IN, Collection Programs: Improved Services; Lower Costs; Increased Recycling!
GBB Assisted City with Program Review / Procurement / Contracting

In April 2010, GBB was selected by the City of Fort Wayne, IN, to review garbage and recycling collection programs; provide recommendations / direction for future programs; and oversee/support the procurement and negotiations process with vendors. The City ultimately received bids from five companies, and in mid-September 2010, the Fort Wayne City Council approved four contracts with National Serv-All to collect and dispose of the City's trash and recyclable materials for at least seven years. The agreement is expected to provide more services to residents, for less money, while improving recycling participation.
"We are very pleased with the results achieved and the significant role GBB played in the planning and execution of our Solid Waste and Recycling contracts," said Bob Kennedy, Director of Public Works of the City of Fort Wayne, "the firm's expertise in the solid waste management field was very beneficial for the City of Fort Wayne as can be seen by the competitive bids we received this past summer. Being able to lower residents' monthly fees by $.24 per month is a welcome change from Solid Waste bids received in the past."
It is projected that the contract will cost $300,000 less in 2011 compared with current services, allowing the city to lower garbage fees to $11/month. The recycling contract also includes revenue sharing, providing the City with half the net proceeds from the sale of its recycled materials, expected to bring in approximately $130,000 a year to the City. Finally, the contracts are also expected to improve recycling participation by providing a single bin for residents to discard glass, metal, and paper waste.
"Procurements are not without challenge, and they require extensive planning, intense focus, and a tireless effort with the many stakeholders involved," noted Tim Giardina, GBB Principal Associate and Project Manager for this engagement.
The City of Fort Wayne, with an estimated 2008 population exceeding 250,000, is the county seat of Allen County. The second largest city in Indiana, after Indianapolis, it is located in northeastern Indiana, 20 miles west of the Ohio border and 50 miles south of the Michigan border.
Media Coverage: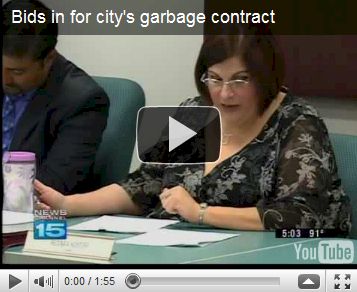 >> Back to top
Turning Your Challenges
Into Success Stories!