November 2008 - In This Issue
MatTrack
Material and Cost Tracking & Reporting Software

Business Intelligence for the Waste Industry!
Compiles cost and tonnage data into a full cost accounting model

Provides quick access to cost and tonnage reports

Improves ability to track performance and monitor operations

Facilitates management of contracts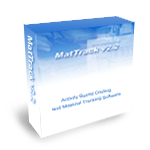 >> More info
In the past few months, GBB has been selected for several new assignments, including:
Master Plan Consultant for the Lexington Recycling Center
Lexington-Fayette Urban County Government, KY
Professional Recycling, Composting, and Resource Management Consulting Services
Mojave Desert and Mountain Recycling Authority, CA
Development of Special Events Green Plan
Town of Addison, TX
We appreciate the opportunity
to assist these clients with their needs.
>> Back to top
"The Big Picture:
The State of Recycling & Opportunities for Innovation"
Presentation from
Harvey Gershman
This presentation, given by Harvey Gershman, GBB President, was provided as part of a panel session that took place at the National Recycling Coalition 2008 Annual Congress and Expo held in September 2008 in Pittsburgh, PA.

Click here for an overview of the
presentation.
>> Back to top
GBB is seeking two Senior Project Managers with strong experience / background in one of the following areas of specialization to meet the growing needs of its clients:
This is a great opportunity to participate in GBB's growth and ownership.

Visit www.gbbinc.com/career
to learn more and to send your resume in confidence.
>> Back to top
Fuel Savings and Reduction of Operating Expenses Prompt Communities to Go High-Tech
FleetRouteTM Adopted by Cities with 15,000 to 233,000 homes to service: Stillwater, OK, and Baltimore, MD

The Cities of Baltimore, MD, and Stillwater, OK, don't have much in common, but when it comes to routing their fleet of refuse/recyclable collection trucks, they both opted to go high-tech with GBB and FleetRouteTM route optimization software.
After careful consideration, they will move from using traditional maps with markers and pushpins to FleetRouteTM technology. Their decisions are expected to reap measurable benefits. Improved customer service, fuel savings, reduced carbon footprint, route/crew accountability, balanced/equalized routes, and reduced time to reroute are the key benefits they'll see.
City of Stillwater, OK

The City of Stillwater's Waste Management Division, serving 15,000 residential units, has begun a six-month automated collection pilot program in an effort to explore the benefits and challenges of transitioning from manual to automated residential collection service. A cross-section of the community was chosen for this pilot program, consisting of approximately 2,650 residential units divided into four different routes. The GBB Service Bureau developed the initial routes, provided installation and set up, and also trained City staff to do future rerouting in-house.
"Routing efficiently for the automated vehicle's single-side collection is complex, so the City took this opportunity to ensure that we are creating optimal routes right off the bat." noted David Higgins, Stillwater Public Works Operations Manager. "The City selected FleetRouteTM to help create and optimize the efficiency of the four routes."
City of Baltimore, MD
Working through the Northeast Maryland Waste Disposal Authority, the GBB FleetRouteTM Service Bureau is currently optimizing routes for up to 100 daily operating waste collection trucks servicing 233,000 homes in the City of Baltimore. With two collections per week, running six days per week, this project equates to generating up to 300 unique day routes for the City. Once the initial routes are created, City staff will be trained to use the software and take over routing responsibilities.
Related Web Links:
>> Back to top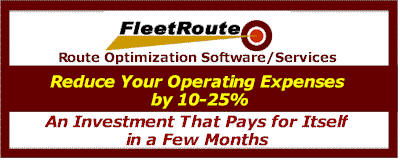 GBB to Assist Mojave Desert & Mountain Joint Powers Authority (JPA) with Strategic Planning
GBB has contracted with the JPA in Victorville, CA, to prepare a strategy to assist Victor Valley communities with future resource management decisions. The strategy, aimed at maximum feasible landfill disposal reduction, will consider resource generation, collection, pre-processing, processing, composting and energy issues. Joining the GBB Project Team for the assignment is RRT Design & Construction, Inc.
"The Victor Valley Materials Recovery Facility opened in 1995," JPA Administrator John Davis said. "It is time to look at expansion while applying new technology to increase recycling, expand composting, and apply appropriate energy recovery. GBB's proposal best met our needs, and they have the experience to carry it out."
"The JPA has provided an excellent processing infrastructure with which to help its members achieve cost-effective processing of recyclables," said Harvey Gershman, GBB President. "However, with the increasing value of recyclables, benefits of composting, and the greater value of energy as well, there are opportunities that the Authority should consider in its efforts to minimize what goes to landfill disposal. The overall objective of our efforts will be to present alternatives that can achieve a 50-75% increased diversion level for recycling and composting, and to understand reasonable alternatives for converting the remainder as a feedstock for refuse-derived fuel and/or energy recovery approaches."
Harvey Gershman, GBB President, will make a presentation entitled "Municipal Solid Waste-to-Energy Technologies" during the Biomass Finance and Investment Summit held in Miami Beach, FL, January 26-29, 2009.
The future of the biomass market will be shaped largely by the fate of a variety of advanced biomass technologies under development. The Briefing will provide a report on the status of the development and commercialization of these technologies. The goal is to furnish insight into when these technologies will be ready for primetime and provide the foundation for financeable biomass projects. The Briefing will review these technologies in connection with the requirements of the markets they are intended to serve and will:
Assess their current status and expected future developments

Report on their technical challenges and commercialization timelines

Evaluate their ability to be successfully scaled up

Asses their economic implications

Appraise their operating histories and risk characteristics
The summit, organized by Infocast, is an opportunity to join and network with leading biomass developers, investors, lenders, technology developers and other industry players at an outstanding Miami resort.
More information is available at:
www.infocastinc.com/biomass
>> Back to top
Turning Your Challenges
Into Success Stories!